Some of the frequencies used for digital terrestrial television in the United Kingdom will be allocated to mobile broadband services from the end of the decade. The communications regulator Ofcom has announced the reallocation of the 700MHz band by the beginning of 2022, possibly up to two years earlier. The aim is to improve mobile broadband coverage while maintaining existing free to view television services and capacity for wireless links used in programme making and for special events. Forecasts commissioned by Ofcom suggest the demand for mobile data could increase by 45 times over 15 years.

The decision follows a consultation earlier in the year and reflects an international allocation of the band to include mobile services in Europe, the Middle East and Africa, expected to be ratified in November 2015. Many other countries already use or plan to use the 700MHz band for mobile data.
The 800MHz band was previously cleared in the switch to digital television and is now used for mobile broadband.
These frequencies are considered particularly valuable for mobile broadband. Signals transmitted at these frequencies reach further and pass through walls and other obstructions more easily than signals transmitted at higher frequencies. This can be used to improve coverage in rural regions and inside buildings.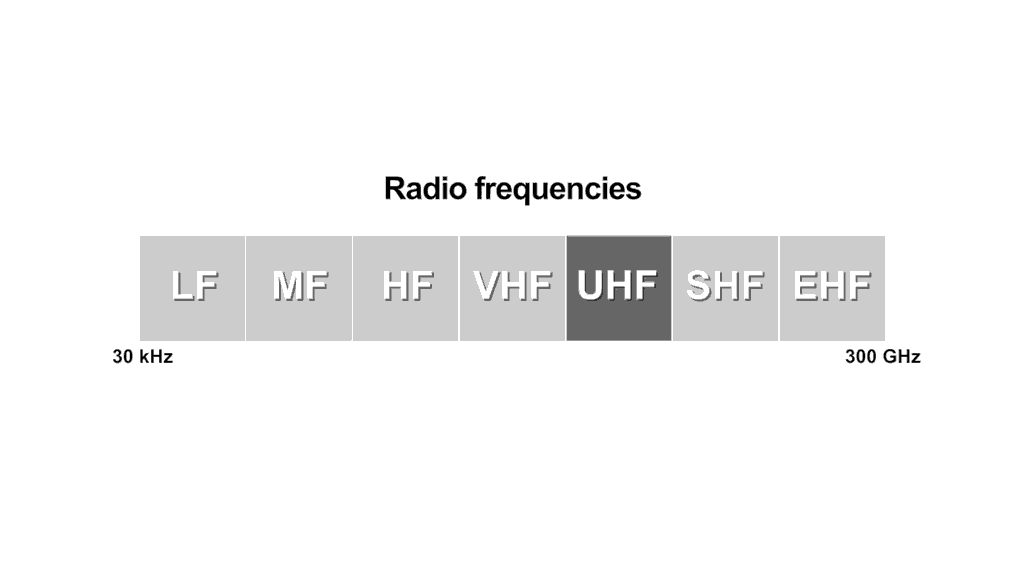 Ofcom estimates the change will deliver benefits of £900 million to £1.3 billion, at an economic cost of £550-660 million, or £430-520m in current cash terms.
The United Kingdom still has a heavy reliance on digital terrestrial television. Although the spectrum available for digital terrestrial television services such as Freeview will be reduced, the plan is to maintain the existing coverage and channel line-up. However, this may not account for future developments such as ultra-high-definition services in the longer term.
Most viewers of terrestrial television will have to retune their receivers through a simple rescan for channels at some point to deal with the change, although around 100,000 of them may need to change their aerials. A small number could lose access to terrestrial television services, although Ofcom expects this to be "minimal".
Ofcom has identified a number of frequency bands that could be used for applications such as wireless microphones and will confirm what spectrum will be available to them in 2015. Some users will need to replace equipment to use these frequencies.
"More spectrum will be available for mobile broadband where demand is especially high, but the UK will retain a competitive terrestrial television platform as well," said Ed Richards, the chief executive of Ofcom, who is stepping down at the end of the year.
Steve Unger, a director of strategy for Ofcom, will then become interim chief executive. The process of finding a permanent replacement is under way and the board of Ofcom expects to announce an appointment early in 2015.
Planning for the frequency changes is under way and it is expected that an auction will be held up to two years before the spectrum becomes available.
Separately, Ofcom will be inviting comments on proposals for the auction of spectrum in the 2.3GHz and 3.4GHz bands, which is expected to take place in late 2015 or early 2016.