World Television Day is celebrating how television is being viewed in the context of social media. Insights from industry associations across Europe show that 'multi-screening' is becoming mainstream in many countries, how television drives online commentary and how the marriage of television and other screens presents opportunities for advertisers. Pay-television service providers are meanwhile embracing the ability to deliver video to various screens.

In the United Kingdom, three quarters of viewers say they have used a network connected device during advertising breaks in prime time, with very little difference by demographic group.
However, the television industry associations such as Thinkbox claim that 'multi-screening' in commercial breaks does little to reduce recall of advertising. It is suggested that people are actually slightly more likely to stay in the room and less likely to change channel during the commercial break if they are using another screen.
They claim that despite the trend towards multiscreen usage, the television remains the primary screen. Thinkbox research found that television plays a profound role within the home and within the living room in particular, unifying households and as part of daily rituals. They also found that television adverts are still responsible for over half of the conversations about brands that marketers can influence.
Thinkbox, an organisation that promotes the interests of commercial television in the United Kingdom, is one of a group of trade bodies and advertising sales houses that came together through the Platform for European Promotion of TV.
World Television Day, the 21 November, provided an opportunity to promote television as a social medium. A number of broadcasters around the world ran a promotion calling on viewers to share their favourite television moments on social media.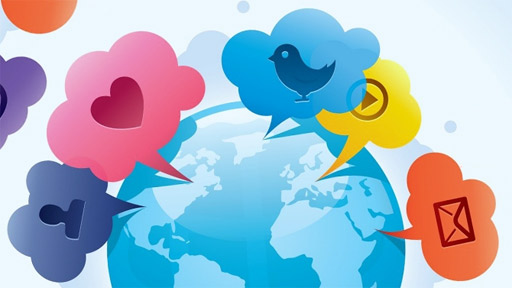 While there is little doubt of the social importance of television as a medium, commercial broadcasters are keen to suggest that social media augment rather than threaten the relationship between television and its viewers.
Nevertheless, most of the #WorldTVDay comments on Twitter appeared to come from those marketing television as a medium, rather than from its viewers.
According to audience research organisation BARB, 98% of all television viewing in the United Kingdom takes place on a television set, with 86% on a TV set in the living room.
However, television service providers are also embracing multiscreen strategies to reach viewers on other screens.
A report from Infonetics Research found that 58% of respondent service providers currently support computer, tablet and mobile screens in addition to the television, while nearly half of operators surveyed offer live streaming.
These figures are consistent with the informitv Multiscreen Index, which shows that 66 of the 100 services in the index offer some form of multiscreen access, while nearly three quarter of homes subscribing to services in the index have access to multiscreen viewing.
The Screen Life: TV advertising everywhere study was commissioned by Thinkbox from Craft research. Multiscreen TV Strategies and Vendor Leadership: Global service Provider Surveyis published by infonetics. The Multiscreen Index is published by informitv.
www.worldtelevisionday.tv
www.pepp.tv
www.acte.be
www.egta.com
www.ebu.ch
www.thinkbox.tv
www.infonetics.com
multiscreenindex.com