Red Bee Media will provide the playout and media management for BT as it attempts to take on Sky with its own sports channel. It remains to be seen whether BT will emerge as a credible competitor in sport to the main pay-television provider in the United Kingdom. The real competition is around broadband rather than sport. Despite this win, Red Bee Media also faces an uncertain future.
BT is planning to launch its Sport channel in the summer. It will be available on broadband and satellite, in standard and high definition. BT paid £246 million a year for the right to show 38 live Barclays Premier League football games, which is almost £ 6.5 million a match excluding the cost of coverage, while Sky secured the remaining 115 matches for £760 million a year.
BT is supplementing its sports offering with international football, live rugby union games from the Aviva Premiership and women's tennis, together with ESPN coverage of football and American sports. BT is also planning to offer its own sports coverage to pubs and clubs at lower cost than Sky.
BT is locked in an increasingly bitter battle with Sky in the belief that exclusive sports coverage will be the key to success in television, given the limited penetration of its BT Vision and YouView offerings. At the end of 2012 there were about 770,000 BT homes, with around 60,000 having a YouView box.
To reach a significant audience, BT will be dependent on marketing its sport channel to Sky customers.
The real competition is not sport, but broadband. Sky has been taking ground from BT to become the number two broadband provider in the country, both through acquisition and by successfully upselling to its own subscriber base.
The BT Sport channels will be based at the iCITY development, which previously served as the broadcast centre for the Olympics at Stratford in East London.
"It's vitally important that we have complete confidence in our ability to deliver the amazing live sports coverage we'll be offering to customers of BT Sport," said Grant Best of BT Sport. "We chose Red Bee Media because of its impressive expertise in supporting this type of live event broadcasting. We are happy to extend our relationship with Red Bee Media, having already chosen them to help us with the design the BT Sport logo."
The identity for the BT Sport channels was designed in partnership with Red Bee Media. "The logo mixes the BT Connected World brand imagery with a font developed specifically for the new brand," according to Red Bee Media.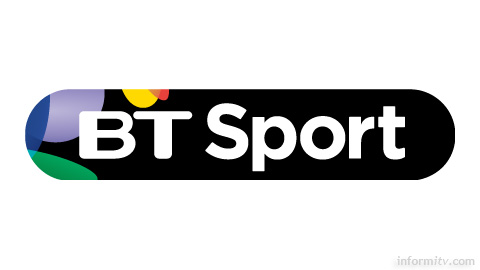 The playout contract was awarded after a competitive pitch. BT has outsourced the work, despite providing distribution services for most of the major terrestrial broadcasters in the country though the Broadcast and Media division of its Wholesale arm.
Perhaps BT, which made a pre-tax profit of £675 million in the three months to the end of 2012, could simply have bought Red Bee Media and got the money back on its logo.
Red Bee Media has been on the market for a while, although any prospective purchaser would have to take on the debts it has run up, as well as its staff and pension liabilities.
The latest published accounts for the group company, Creative Services Holdings (2) Limited, show an operating profit of £11.9 million on revenues of £144.3 million, with a negative equity of £108.1 million, and annual finance costs of £ 23.2 million, resulting in a pre-tax loss of £11.3 million for the year to mid 2012.
Red Bee Media was formed from the former BBC Broadcast division, which was acquired in 2005 for £166 million by a consortium led by Macquarie Bank.
Its main playout contract with the BBC is due to expire in 2015, which means the BBC must be considering its options, which has implications for others, such as Channel 4, which Red Bee Media plays out from the same site. Significantly, in the coming years the BBC is planning to vacate the Broadcast Centre in White City, which only opened in 2004.
Red Bee Media has already relocated the majority of its staff to cheaper office space in Ealing. Its future seems to lie in acquisition by another company, while it seems likely that the BBC will want to take bring at least some of its channel management and playout back in house, taking advantage of its new facilities in Salford.
Which begs the question, if BT is so determined to get into the television business, placing a billion pound bet on sport, why would it not want to control the playout of its own channel and build a proper business around YouView?