British broadcaster Channel 4 is launching another channel to allow viewers to catch up with its programmes from the previous seven days. Previously codenamed Project Shuffle, 4seven will apparently be scheduled with programmes that are generating the most online interest. In an age when digital video recorders and video on demand viewing is supposed to free us from the schedule, this reminds us that most people still watch most programmes at the time of transmission.
Speaking at the FT Digital Media Conference in London, David Abraham, the chief executive of Channel 4, said: "With so much choice out there, viewers are increasingly saying they sometimes just miss the best stuff, despite their PVR and VOD."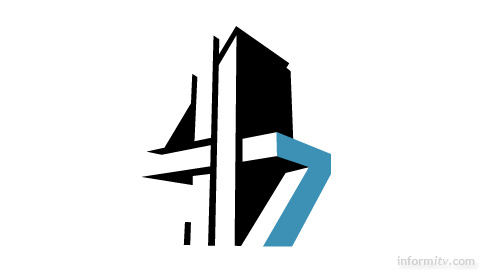 4seven will schedule programmes from the main channel that are creating noise among social media, bloggers commentators and viewers, incorporating this buzz into the look and feel of the channel.
"Scheduled in close harmony with all our other channels, 4seven will be a powerful way of maximising the audience for the many hours of new Channel 4 programming we launch every week, as well as an opportunity to direct viewers back to Channel 4 to watch more," he continued. "The launch of 4seven also supports our strategy of embracing the opportunities of connectivity, by exploring ways to deepen engagement with our viewers and expand the choices we can offer them."
In other words, it is a way of reheating and repeating programmes that viewers may have missed on previous transmissions, failed to record on their PVR and could not find on demand, based on the generally passive nature of most television viewing.
According to BARB, over 90% of all linear television viewed in the United Kingdom last year was watched at the time of broadcast, rather than time shifted on a digital video recorder, although around half the homes in the country have the ability to do so.
Jane Fletcher, the controller of press and publicity at Channel 4, said: "Lots of people miss good content and this is a way to put it all onto a channel where it's easily accessible".
4seven is expected to launch in the Summer. Channel 4 has found bandwidth for carriage of the channel on terrestrial, satellite and cable platforms, so there is presumably a strong business case for the concept. It provides another opportunity to expand advertising inventory around popular programmes to raise revenues.
Channel 4 already has two spinoff channels, E4, More4, and Film4, with their respective +1 channels delayed by an hour to pick up any extra viewers. Channel 4+1 adds about a 1% share to the weekly viewing of the channel, which may not sound much, but it represents a significant proportion of the Channel 4 audience. The broadcaster clearly hopes that 4seven will do something similar to boost viewing figures.
This latest addition either indicates a continuing faith in scheduled linear channels or a lack of faith in asynchronous alternatives. It remains to be seen to what extent the new channel will genuinely be driven by viewer feedback. We will also have to wait and see whether there will ever be a 4seven+1 channel to provide yet another chance to see the programme you may just have missed.