Aereo, a startup formerly known as Bamboom labs, has raised over $25 million in funding for a subscription service that will provide access to local television channels over the internet. Aereo will offer a remote antenna and digital video recorder to subscribers, or members as it prefers to call them, which they can use to access network television on tablets and smartphones or through Roku or Apple TV boxes. Expect to see opposition from broadcast networks and inevitable legal challenges, but could this be the future of television?
The company claims to be using thousands of miniature antennae to receive signals off air at its headend, each assigned to an individual user, in an attempt to avoid legal problems.
Aereo Members will have access to all the major networks, including ABC, CBS, NBC, Fox, CW and PBS, as well as other local channels, and will be able to store up to 40 hours of programming on a remote digital video recorder.
Billed as "Television on Your Terms", Aereo offers television in the home or one the move, on devices that consumers already own, with no further equipment to install. That makes a lot of sense.
Aereo can be accessed through an HTML5 compatible web browser and includes social features through integration with Facebook and Twitter.
Much is being made of the arrays of miniature antennae that Aereo claims to employ, although it is not entirely clear how these actually work and their location is secret.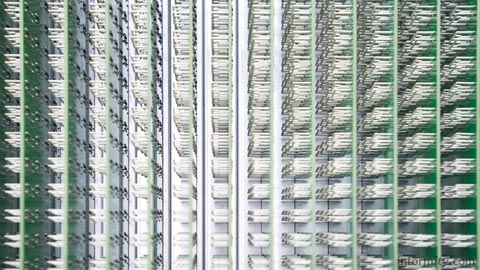 The service will launch in New York City from mid-March and will cost subscribers, or members, $12 a month after a free 30-day trial.
IAC/InterActive Corp has led the latest round of funding and its chairman, Barry Diller, has joined the Aereo board of directors. He is a television veteran who was instrumental in building the fox Network for News Corp.
"Aereo is the first potentially transformative technology that has the chance to give people access to broadcast television delivered over the Internet to any device, large or small, they desire. No wires, no new boxes or remotes, portable everywhere there's an Internet connection in the world — truly a revolutionary product," said Barry Diller.
Chet Kanojia, the founder and chief executive of Aereo, said "Barry's vast experience and knowledge of the television industry and his exceptional expertise in building successful and transformative companies is invaluable to Aereo."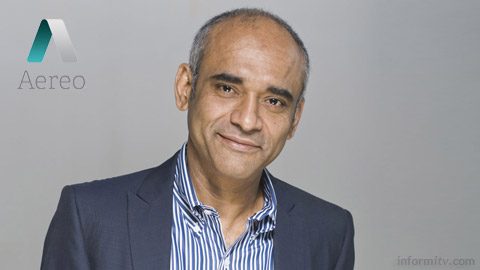 Previously, Chet was the founder and CEO of Navic Networks, an advanced television advertising company that was sold to Microsoft in 2008.
On the face of it, this is essentially basic cable, without the cable. The advantage of that is that it can reach network-connected devices and displays, wherever they are, wirelessly, providing they can access the internet. It is like Slingbox, but without the box.
The remote digital video recorder feature will clearly rely on the precedent established by Cablevision in New York for a remote storage digital video recorder, but without the need for a cable, or a cable box.
Of course, this is deeply disruptive to traditional broadcasters and the cable television model. Other companies had tried this, such as ivi TV. That company had claimed that it could rebroadcast local television channels online but more than 40 major broadcasters, including the four main networks, argued that this required retransmission consent.
A judge ruled that ivi was not a cable system as described in the Copyright Act and was therefore in violation of copyright. The court issued an injunction against ivi. The case is currently under appeal.
It is not immediately clear how Aereo is different, other than using lots of aerials, but then it is not at all obvious that there is anything inherently wrong with its plans and there appears to be precedent for much of it.
Cable television began in America largely as a way of providing clearer signals to homes and made a very successful subscription business model out of this. Since then, the major broadcast networks have been increasingly successful in extracting retransmission fees from cable operators for the right to carry their programming.
Most Americans are now so familiar with cable and satellite subscription service that they are barely aware that they can receive the main network television channels over the air for free.
Those broadcast networks still represent the majority of viewing. Supplemented with other online video services, for some it could represent a suitable substitute for pay-television services.
Unlike, say CableVision, Aereo does not appear to have negotiated permission to distribute programming from the networks, or specifically to reconstitute the signals for delivery using internet technologies.
The key question is whether consumers will actually want to pay to access programming that is essentially already freely available. In practice, they would be paying for the convenience of being able to view these channels on different displays, including mobile devices, wherever they are, without needing to be able to receive a broadcast signal.
That, combined with a virtual digital video recorder in the cloud, could be a compelling proposition for the mobile urban professionals that Aereo appears to be initially targeting.