A startup from New York is the latest contender in the social television space. Umami has attracted $1.65 million in seed funding for a platform that is set to launch with an app for the Apple iPad in time for the autumn television season. The company says it is developing products that enhance the consumer television viewing experience, while dramatically simplifying the creation of these experiences for networks and advertisers. Its strapline is: "Find out more about what you're watching. Instantly with Umami."
A word derived from Japanese, "umami" refers to savouriness, one of five basic tastes, together with sweet, sour, bitter and salty. Difficult to describe, it enhances other tastes in combination.
Umami Co has been founded by Scott Rosenberg as chief executive and Bryan Slavin as chief technology officer. The former has previously worked at Intel, ReplayTV, BlackArrow and was most recently responsible for advanced advertising at Rovi. "Living room connectivity, tablets and mobile devices have opened a bright new path to television interactivity," he said.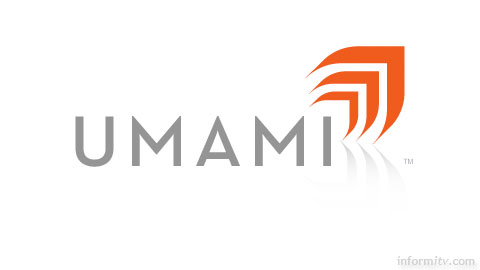 The initiative is currently backed by and industry angels with investment from Battery Ventures and New Enterprise Associates, both of which invested in the successful coupon site Groupon.
"Umami's approach delivers on the age-old promise of interactive television, filling a gap with TV audiences who are armed with iPads and craving more content and a deeper relationship with their favorite programming," said Alex Benik of Battery Ventures. "We are excited to back a team with a compelling consumer product and deep, first-hand experience serving TV networks and advertisers."
"The company is a thriving example of the innovation and entrepreneurship that's generating so much interest in the region," added Rohini Chakravarthy of NEA. "We are confident that Scott, Bryan and the Umami team will set a new standard in the emerging companion and social TV space."
It is a space already crowded with companies like GetGlue and Miso but with room for more. Zeebox in the United Kingdom is planning something similar.
For over a decade, various initiatives have attempted to enhance television by making it more interactive. The concept of two-screen interactivity was once seen as a poor substitute for integrating the experience on a single screen but is becoming increasingly interesting as a means of bypassing the limitations of legacy television systems. With smartphones and tablets offering more powerful personal interfaces as companion devices, interactive television is again becoming a hot investment area.