Red Bee Media, the media services and playout provider that among other things manages media for the BBC iPlayer, ITV Player and Channel 4OD, has bought search and recommendations company TV Genius in a multimillion pound deal. TV Genius specialises in cloud-based programme discovery. The strategic acquisition will apply rich metadata services from Red Bee Media to deliver personally relevant recommendations and enhanced television guides across multiple platforms and devices.
"A critical requirement for monetising content across platforms and screens is to enable consumers to discover content easily in what is becoming an increasingly cluttered and fragmented marketplace," said Bill Patrizio, the chief executive of Red Bee Media. "Accurate search and personally relevant recommendation are key differentiators in addressing this challenge and this acquisition allows us to enhance our current offering significantly by investing in new technologies at the core of the future television experience. Together, we intend to reinvent the EPG for online video."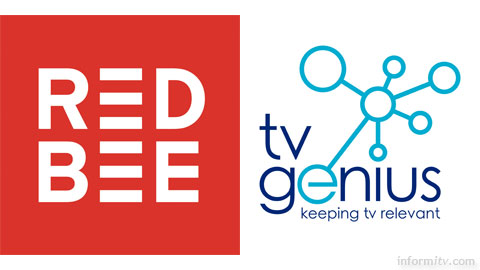 Terms of the transaction have not been disclosed, but it is understood to be a multimillion pound deal. The TV Genius brand will be retained for the foreseeable future.
Red Bee Media plans to invest in the TV Genius technologies as an integrated part of its portfolio, which includes the recently launched Red Player online video platform, based on Cisco Videoscape.
"As an integrated part of Red Bee Media, TV Genius will now have the ability to grow its content discovery platform quickly while maintaining industry-leading relevance," said Tom Weiss, the chief executive of TV Genius.
Established in 2005, TV Genius provides programme listing and recommendation services for a number of major media businesses, including ITV, Freeview, Astra, Sky, Bauer Media and IPC Media. The company has been named among the top hundred innovators by The Guardian and Red Herring magazine.
TV Genius recently announced integration with Facebook. When a user logs into a guide with Facebook Connect, shows that their friends like are automatically highlighted.
Red Bee Media and TV Genius have both been informitv clients. They will be exhibiting at IBC in Amsterdam, where TV Genius will be demonstrating its social content discovery solutions as part of its award-winning content discovery platform.