As predicted by informitv in June, the online video site SeeSaw has been saved by a consortium of investors led by Criterion Capital Partners, which acquired the Bebo social network for a knockdown price last year. Michael Jackson, the former BBC channel controller who went on to head Channel 4 before moving to America, will become chairman and is taking an ownership stake. So, what does Criterion need to do to succeed with SeeSaw?
SeeSaw was due to close by the end of June after its owners Arqiva announced that it "no longer fits with the strategic direction in which we are taking Arqiva and requires considerable investment to succeed in an increasingly competitive market".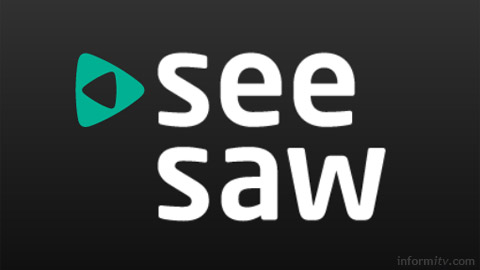 With fewer than a million visitors a month after 18 months of operation, SeeSaw stayed open past the deadline as Arqiva worked out a deal that will see it continue under new owners, who apparently believe it still has potential.
"We are thrilled to bring SeeSaw into our portfolio — not just because of the industrial strength of its technology, but because it is at the forefront of the new viewer-led TV experience." said Adam Levin, the managing director of Criterion Capital Partners, which will have majority ownership, together with a number of entertainment executives, new media entrepreneurs, institutional funds and private equity partners.
The financial terms of the deal were not disclosed but it is reported to value the company at around £10 million, which is more than the £8 million Arqiva is originally believed to have paid for the assets of the Kangaroo consortium, although much less than they may have spent on them in total and considerably less than the platform originally cost to create.
"The TV industries in the UK and abroad will continue to be reshaped in ways no one can quite predict, however it is clear that web-delivered programming will play a vital role in that transformation," said Michael Jackson. "The technology behind SeeSaw is world class and the group behind the bid has a great mix of entrepreneurial and industry experience."
Dan Adler, an executive with a background in Hollywood, has joined the consortium as an investor and strategic advisor focused on worldwide studio relationships.
Arqiva, the transmission group which acquired the assets of Project Kangaroo, a previous joint venture initiative between the BBC, ITV and Channel 4, will retain a 25% ownership stake in the company, with a seat on the new executive board.
"SeeSaw — and Project Kangaroo before it — is the product of many years of hard work and innovation from some of the best technical and programming minds in the entertainment industry," said John Cresswell, the chief executive of Arqiva. "We are pleased to retain a sizeable stake in SeeSaw and optimistic for its future."
The main operation will continue in London and most key staff members, including platform controller John Keeling, commercial director Matt Rennie, and Richard Dines, the director of product and technology, will stay on board.
The SeeSaw platform was developed by systems integrator ioko, a former informitv client, which was acquired by Kit Digital for around $80 million in April.
Criterion may see some synergies with Bebo, the social networking site that it acquired in June 2010 for a reported £6 million from AOL, which had bought the social networking site for over £400 million two years previously.
The new investors are understood to be looking to add more social features to the SeeSaw platform to enhance the user experience and create network effects.
SeeSaw will need to attract a critical mass of programming that cannot be easily found elsewhere. Although the main British broadcasters are still pursuing their own walled garden portals there is still a role for an aggregation platform that makes sense to users.
The original partners in Project Kangaroo went on to place their faith in Project Canvas, now known as YouView. This will initially launch as a digital video recorder proposition, which may achieve only limited traction in a competitive market already led by other connected television products and services.
To be successful, informitv believes that SeeSaw will need to become ubiquitous across connected television devices and displays, from media tablets to Xbox and PS3 games consoles, Blu-ray players and smart television screens.
In other words, SeeSaw needs to be more like Netflix, a strategy that is also being pursued by LoveFilm, now owned by Amazon. That will require significant investment, for which Arqiva did not have the appetite on its own. Criterion may enable SeeSaw to continue but it will need more substantial backing if it is to succeed.