YouView has conceded that it will not launch its broadband enabled television platform before 2012, confirming industry doubts about progress with the project. In an announcement presenting the postponement as an "update on launch timings" YouView said that it will have a product in trial by the end of the year, "with a full consumer launch planned in early 2012". The prospects for the platform, backed by the BBC and a consortium of broadcasters and network operators, appear increasingly uncertain as a result.
YouView said it would publish its core technical specifications "shortly". Long overdue, this is required no later than eight months before the launch of the first wave of set-top boxes as a condition of the participation of the BBC.
"Our focus has always been to deliver a product to consumers that is right, but not rushed," Richard Halton, the chief executive of YouView, said in the statement. "Creating a truly open TV platform that will bring consumers increased choice has required significant technological innovation. Our timings for the launch reflect the scale and complexity of this project."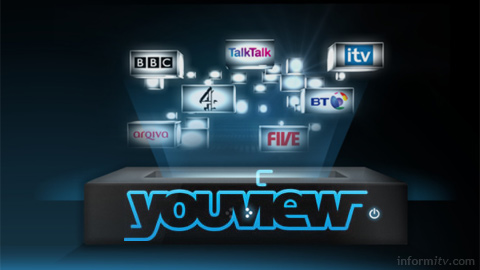 YouView has its critics, but it certainly cannot be accused of being rushed. It is clearly proving more difficult to deliver the next generation television service than was originally considered. When it was first proposed in 2008 as Project Canvas, Erik Huggers, the director of future media and technology at the BBC, suggested that it would take a year to a year and a half if everything were approved.
That would be challenging for a commercial consumer electronics product, but for a platform supported by a consortium of broadcasters and network operators with disparate interests it seemed somewhat optimistic at the time, underestimating the technical, political and operational issues involved.
The initiative found few friends among manor consumer electronics manufacturers and completing platform providers, which recognized the scale and significance of the initiative and resented what they regarded as a lack of industry engagement, described by some as arrogant.
Rather than a genuine inclusive attempt to establish a new platform based on open standards, many saw it as an effective cartel aiming to protect the interests of public service broadcasters, while allowing broadband service providers to compete with pay-television.
The project was not given final approval by the BBC Trust until June 2010. Ofcom decided that it would be premature to refer the joint venture to the Competition Commission. As a result, rather than giving it unconditional approval, the communications regulator said it would continue to monitor developments and could reconsider whether to investigate in the future.
Some have questioned why the technical standards could not be developed through the normal industry bodies as an extension to the existing successful Freeview terrestrial and Freesat satellite platforms.
The problem was that the interactive interfaces for these platforms were based on the archaic MHEG-5 standard. Although this has been extended to support full-colour high-resolution graphics and internet connectivity, it remains inherently limited and isolated compared to the wider world of the web.
Open web standards, based on HTML5, CSS and JavaScript are increasingly capable but still lack consistency in implementation, particularly with respect to audio and video media. Establishing a profile for set-top boxes based on profiles of these technologies would have provided broader benefits, but despite talk of open standards, YouView is more concerned with creating a proprietary interface that it can license to manufacturers.
Having redeveloped the BBC iPlayer in Adobe Flash, the BBC favoured using this for the new hybrid platform. However, developing a web site or a proof of concept prototype in Flash is relatively simple. Creating a robust consumer electronics product that relies on Flash is more of a challenge.
Anthony Rose, the high-profile chief technology officer of YouView, who had previously championed the use of Flash for the BBC iPlayer, left suddenly in December, to be replaced by an Accenture consultant.
YouView has insisted on mandating the same user interface across all products that wish to use its trade mark. That has caused consternation among major manufacturers, which would be unable to innovate their user interfaces and differentiate their products and services.
Meanwhile, the Digital TV Group, a broadly based trade association, has been developing its own Connected TV specification, which may or may not also form the technical basis for YouView.
That essentially leaves YouView as a user interface and a brand trade mark that manufacturers may or may not choose to license. Whether the major multinational manufacturers choose to support it will be critical. Even if they do, many will also offer their own competing platforms and portals.
So far the main selling proposition for YouView appears to be an electronic programme guide that can scroll backwards as well as forwards in time, which is hardly unique. That can only be sustained by maintaining privileged access to programming on demand, which could well be seen as anticompetitive.
The shareholders in the joint venture risk seeing it being overtaken by other products and services. All the major television manufacturers already have network-connected devices and displays and pay-television operators have launched their own broadband-enabled platforms. Meanwhile Freeview and Freesat are gaining online additions, such as the BBC iPlayer.
The BBC, which remains the driving force behind YouView, can afford to wait. The situation is more critical for the commercial partners. ITV simply cannot rely on the success of YouView to secure its future. BT and TalkTalk are meanwhile looking to YouView to replace their own broadband television platforms.
The joint venture partners need to ask themselves why the project has taken so long to deliver so little so far. The lack of management experience in creating and launching a consumer electronics proposition must be a concern.
Freeview and Freesat were largely exercises in branding existing free-to-air platforms. YouView is a much more complex proposition and establishing the technical platform is more of an engineering challenge.
While the focus has been on the user interface and set-top box software for YouView, insufficient attention has been given to the operational infrastructure to support the platform, such as advertising and payment systems, technical support and customer relationship management. YouView may intend to delegate these to the commercial partners, but the success of the platform will be dependent upon their smooth operation.
Although the partners may continue to profess their commitment to the project, informitv would not be surprised to see one or more of them pull the plug on their participation in the platform, or at least explore other options, particularly if it faces further regulatory challenges.
That would represent a missed opportunity, particularly when all that was really required was agreement on some open standards, which it seems the DTG will now deliver.