Google TV is due to launch in America in the autumn and worldwide in 2011, together with an application store. Eric Schmidt, the chairman and chief executive of Google gave a keynote presentation featuring a live demonstration at the IFA technology trade fair in Berlin. Asked whether television was actually a passive experience, the Google executive responded by joking: "Once you have Google Television you're not going to be passive, you're going to be very, very busy. It's going to ruin your evening. That's our strategy."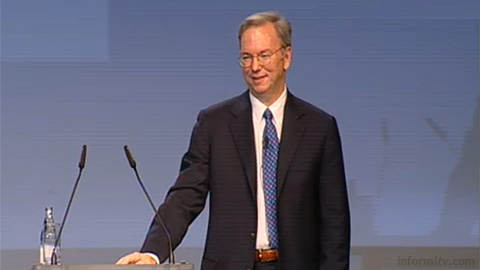 It seems a strange selling point to promote the plan to take on television with a new interface, but Google is convinced that adding a browser and a search box will transform the medium.
Bringing the web to television has been tried before and it did not work well, but now screens are high definition and the internet can deliver high-definition video.
"All of a sudden, we can combine the two together," said Eric Schmidt, referring to combining television and a web browser. "It will be possible to programme your television to do what you've always wanted it to do, rather than just yelling at it which is what most people do."
In fact it may even be possible to control the television by yelling at it, with the help of voice control and an Android mobile phone. "These are things that were the stuff of science fiction a few years ago and now they're very, very real."
"The internet is creating a great internet disruption," continued the head of Google. "All of these disruptions are both terrifying and exciting, especially obviously for the incumbents that are affected by this very seriously."
Brittany Bohnet, a product marketing manager at Google, gave a live demonstration using a satellite set top box and a generic development box and keyboard. "Soon, you're never going to want to buy a TV without an internet browser," she predicted.
For Google, that means a search box overlay that links to a full-screen browser. "The web just became an extension of my TV."
As an example, she showed a search for Star Trek providing links to episodes on television, movies available on demand and related web sites. That sounds great for goal orientated searching, but whether that is how most people will select their viewing is another matter.
Needless to say, Google TV will also feature YouTube videos, in high-definition where available.
"You've essentially gone from hundreds of channels in your TV line-up to millions of channels, just through the implementation of a browser." So search will be critical and Google does search rather well.
"Now it doesn't matter what's on right now. What matters is 'what do I want to watch?'". However, that may be a problem that search does not answer so well.
Moving on, the Google product manager showed a clip from the BBC motoring programme Top Gear and suggested, no doubt ironically, that so inspired you could go and search the web and "buy a Ferrari". It seems that "Such a simple enhancement to TV that makes it so much more interactive."
It's not really clear that Google gets television, but the opportunity to bring the browser to the living room screen is enormous.
It is clear that the Google TV vision is more open than the closed ecosystem of Apple TV. Significantly, Google is going to be providing support for an Android market of applications, similar to those already developed for its mobile phones, bringing tens of thousands of new features to the television.
Google TV will initially be seen on Sony televisions and Blu-ray disc players, or through an add-on Revue set-top box from Logitech, complete with a remote with a full keyboard and trackpad, which can also provide control of other home entertainment systems.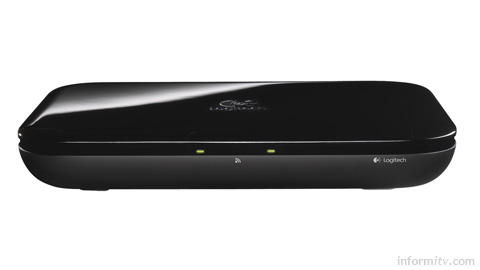 Early sightings of the Logitech Revue show a browser-based interface, with bookmarks and most visited links, and applications such as Netflix, Facebook, Twitter and a DLNA media player, a spotlight area promoting specific services, a podcast queue, YouTube and a what's on television guide.
The conventional channel list grid guide is supplemented by genre-based categories and keyword search across multiple media sources, using either a remote control with a full keyboard or a compatible mobile phone or tablet device and an Android or Apple iOS application.
Browsing television will no longer be confined to flicking through channels looking for something to watch. If viewers know what they want they will be able to find it. The problem may be knowing what they want to watch.