The end of analogue television transmissions in America continues to be covered in confusion. The House of Representatives failed to reach the required two thirds majority to pass a fast-tracked delay to the end of analogue broadcasts. The Senate had unanimously approved a bill to postpone the planned switch off on 17 February until June 12. The bill could still be passed by a simple majority.
The United States opted for a single switch off date, currently still scheduled for 17 February, a date that was considered incredibly optimistic by many international observers.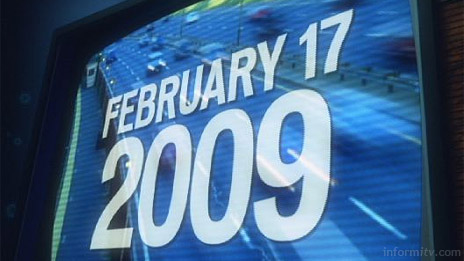 Most Americans receive television through cable or satellite. Digital terrestrial broadcasts have been available for many years, but many millions of people, notably some of the most socially disadvantaged, are still dependent on analogue transmissions.
Nielsen estimates that more than six million American households still rely on analogue signals to receive television.
It seems that the previous administration has mismanaged the digital television transition, leaving a waiting list of over three million for converter box coupons.
The National Association of Broadcasters, which represents the interests of free to air broadcasters, supported the proposal to postpone the switch off, but only after the Senate had passed a bill to delay the date.
It is a huge embarrassment that despite an unprecedented public awareness campaign, America is apparently unprepared for a switch off date that has been planned for years, with uncertainty just days before the deadline on whether or when it will actually take place.
While some countries have already made the switch to digital, most have taken a more measured approach.
The United Kingdom has a phased plan due for completion in 2012. Having begun with Whitehaven, in October 2007, the Border television region in the north of England will be the first to switch off analogue transmissions in June. Transmitters covering London will not be turned off until 2012, the year in which the capital hosts the Olympic Games. The exact dates have yet to be announced.