For the first time in over forty years, a chief executive from the cable industry gave a keynote address at the International Consumer Electronics Show. Brian Roberts of Comcast used the event to launch the era of the open two-way cable platform, previously known as OpenCable, now rebranded as Tru2way.
Forty years ago, Ralph Roberts sold his belt business and invested in a community antenna television system in Tupelo, Mississippi.
Now his son Ralph presides over the largest cable television company in the world, with 25 million video customers, 15 million of them digital. Comcast is also the fourth largest and fastest growing residential phone company in America, with over four million homes taking its voice service and 13 million high-speed data customers.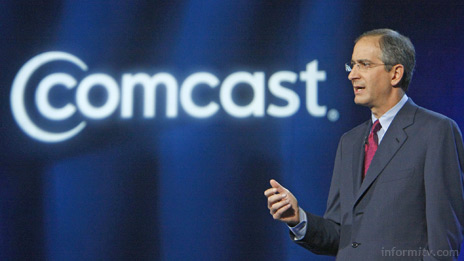 Describing the converged service as Comcast 3.0, he said: "the age of the closed, proprietary cable set-top box is behind us — and the era of an open two-way cable platform is here."
Tru2way
This version of what was previously known as the OpenCable platform enables consumer retail products that will support all interactive two-way cable services.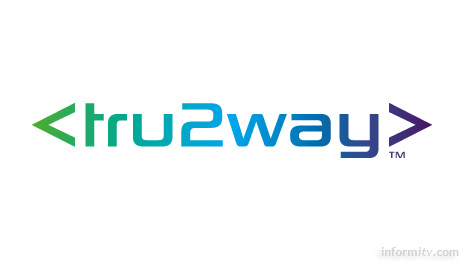 "For many consumers, a Tru2way device can mean no more cable set-top box," said Brian Roberts. "For hardware and software companies, Tru2way means that cable now offers an open platform for innovation." For cable companies, one might add, it means they may not have to subsidise the subscriber with an expensive set-top box or digital video recorder.
"Now, a software developer can write an application once — a gaming application, an entertainment application, even a service like TiVo and it will work on a Tru2way-enabled device, regardless of manufacturer, and across virtually every cable system."
"The Tru2way platform will turn the cable market into a single market — not just the hundred million homes passed by cable in the United States, but all around the world."
On show at CES were new Tru2way devices from Panasonic, Samsung, LG and Motorola. Also on show was a TiVo service running as an application in a Comcast set-top box.
AnyPlay
Another innovation introduced at CES was AnyPlay, developed by Comcast and Panasonic. Powered by Tru2way, this device can record cable programming and then be detached from its docking station to be viewed anywhere.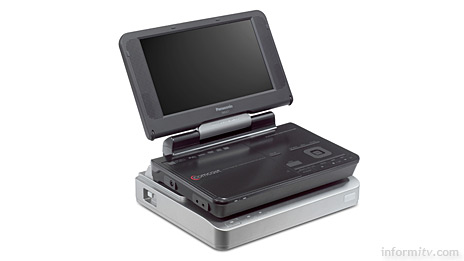 The AnyPlay P-DVR features 60GB of digital video recording capacity, an 8.5 inch folding screen and stereo speakers.
Project Infinity
Comcast was promoting its video-on-demand service, now generating 275 million views a month, six billion since its launch in 2003. That is six times the number of movies ever rented from Netflix, even though the On Demand service is still only available in 15 million homes.
By the end of 2008, Comcast is promising to put over a thousand high-definition titles in virtually every Comcast home with a high-definition tuner. The company will also begin to roll out a new system architecture, which it calls Project Infinity, that will offer more than 3,000 high-definition movies.
Fancast
Meanwhile, over the last year, Comcast Interactive Media has been developing a broadband video web site, Fancast, previously known as the Fan. It is launching with over three thousand hours of video, 10,000 movie trailers, and links to downloads from Amazon and iTunes.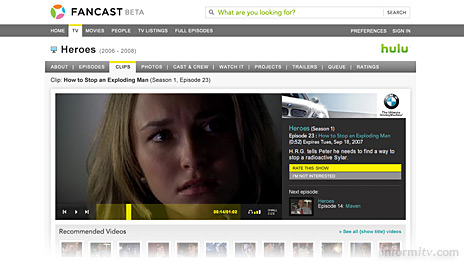 Furthermore, Comcast plans to put its Fancast service, with advanced search and personalisation features, together with other Java-based applications, on the television.
Brian Roberts concluded by saying that "In order to innovate faster, our cable systems must have an open architecture — not closed".