A subsidiary of EchoStar will offer a combination of push and pull video-on-demand services as part of its new ViP-TV IPTV platform. The EchoStar wholesale distribution service will compete with the IP Prime offering from SES Americom.
ViP-TV offers over 300 local and national channels, push and pull video on demand and associated infrastructure support to telcos, private and rural cable operators, and municipal and community video video providers that have obtained the rights for distribution of such programming over their wire-line networks.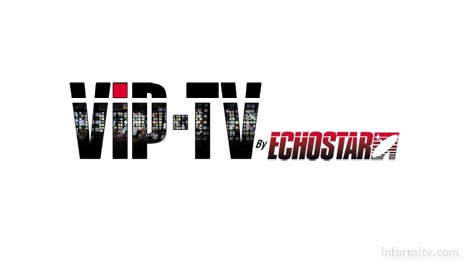 The ViP-TV service provides constant bit rate MPEG-4 H.264 IP encapsulated standard definition general entertainment, news, sports, international and local broadcast networks and 40 high-definition services. There are also 40 premium movie channels from the likes of HBO, Showtime and Starz.
The ViP-TV on-demand programming is based on the existing video-on-demand service currently offered to Dish Network satellite television subscribers.
"EchoStar's ViP-TV VOD service is robust out of the gates because it has already been developed and deployed as part of Dish Network," said Mike Kelly, executive vice president of EchoStar FSS, the fixed satellite services subsidiary.
ViP-TV will be delivered using the EchoStar 16 Ku-band satellite with coverage of the United States.
EchoStar FSS provides commercial satellite services and owns or leases an in-orbit feet of 15 satellites and has access to an extensive terrestrial fiber optic network, enabling it to provide a platform to distribute video and data throughout the United States.
www.echostarviptv.com
www.echostarfixedsatellite.com
www.echostar.com