Microsoft has launched a new release of its television software platform, sensibly dropping the term IPTV and opening it up to application developers. Microsoft is showing its new Mediaroom software at the NXTcomm convention in Chicago and is re-positioning its offering as a consumer brand.
The latest software release features new multimedia capabilities, including in-home personal music and photo sharing, dynamic multiple picture-in-picture capabilities, support for the development of interactive services and advanced applications, and integration with digital terrestrial television broadcasts.
Support for digital terrestrial television appears to be based on the integration required for BT Vision in the United Kingdom, a hybrid broadcast and broadband service. It is based on the DVB digital broadcasting standard, rather than the ATSC system used in the United States.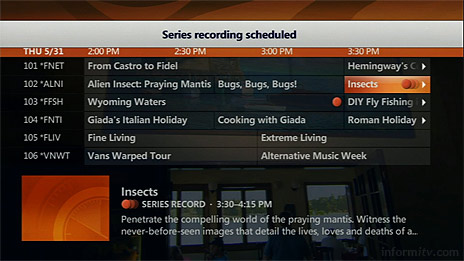 Microsoft has also introduced the Microsoft Mediaroom Application Development toolkit, which provides service providers and third-party developers with tools to create applications that run on the platform.
Differentiation
"As the digital TV services market continues to grow, service providers will search for competitive differentiators that set them apart in terms of features and overall consumer experience," said Enrique Rodriguez, corporate vice president of the Microsoft TV business.
"Microsoft Mediaroom builds on the success of the Microsoft IPTV Edition software platform, which is currently being deployed by nine service providers around the world. It enables digital TV service providers to deliver an entertainment experience that's easy, connected, personal and social. The platform introduces several new features that unlock the potential of TV, such as personal media sharing, connecting the TV to a PC, accessing and enjoying digital pictures or songs — all on the big screen."
Microsoft says it is renaming its IPTV platform to Microsoft Mediaroom to reflect the broader set of new connected entertainment experiences made possible today and the types of experiences anticipated in the future.
Christine Heckart, general manager of worldwide marketing for Microsoft TV, hopes that service providers will use it as a brand to support their marketing activities. "By leveraging Microsoft Mediaroom as an ingredient brand, service providers can take advantage of the worldwide awareness, positive attributes and consumer preference for Microsoft-based solutions."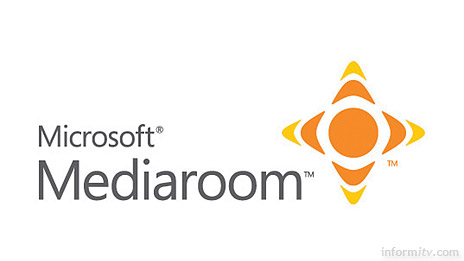 Microsoft cites its own research, conducted among high-income PC users in 29 countries, that indicates that 74 percent believe that Microsoft has a vision for future technology. That appears to suggest a quarter of them do not.
Most operators have been reluctant to promote the Microsoft brand, preferring to present their own service identity. By extending the media sharing features, Microsoft is evidently aiming to make more play of its multimedia digital home ecosystem, which has clearly been a determining factor in many operators selecting the platform.
Microsoft says market research in a number of countries suggests consumer perception of IPTV services improves when the Microsoft brand is included as an ingredient supporting the service provider identity.
Microsoft was largely responsible for promoting the term IPTV in the first place. In fact, IP/TV is a Cisco trade mark, but an industry has grown up around the term. Its definition is disputed by technologists and it is meaningless to most consumers.
"We wanted a brand that more clearly communicated what the technology will let consumers experience," said Enrique Rodriguez. "It is not just TV, it is not TV over the internet, it is entertainment you want, when and where you want it."
"A few years back, when Microsoft first unveiled its IPTV vision, there was scepticism not only around the potential of the technology, but also service providers' interest and ability to deliver and market it," he concedes. "Now we are entering a phase where not only are they deploying our platform, but they are using it to differentiate their offerings in markets around the world."
He cites analyst predictions that the number of IPTV subscribers will rise from a few million today to 50 million in 2010. "This is a huge opportunity for us, our partners and customers. We already have a good foundation — our plan is to take this a step further and increase the rate of innovation with new services and scenarios."
In emphasising its connection with the consumer through other digital media experiences, Microsoft is playing to its strengths in the home, rather than the infrastructure world of telecommunications companies.
Finally opening up the platform to third-party developers will facilitate the development of richer interactive services and perhaps enable some of the creative imagination that has been lacking in the launches to date.