Virgin Media, the new name for NTL:Telewest, will launch an interactive cable channel, extend its reach over broadband into non-cable areas and promote its television, telephone and broadband services in stores in an attempt to provide credible competition to satellite television from Sky.
Virgin Media brings together the merged operations of NTL and Telewest, plus the virtual mobile network operator Virgin Mobile and the famous brand of Richard Branson in an effort to reinvigorate the cable company in the increasingly competitive communications market in the United Kingdom.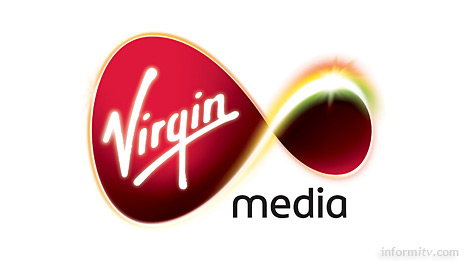 Replacing its Teleport video-on-demand service, a new interactive cable channel known as Virgin Central will be available from 20 February, combining the convenience of a traditional channel with the choice and control of video-on-demand.
Customers will be able to view from a selection of episodes from hit American shows and selected BBC programmes. Available on cable channel 119, Virgin Media claims it "marks a step change in the development of video-on-demand".
Steve Burch, the president and chief executive of the new Virgin Media company, said it was "something that no other company provides". It sounds rather like the video-on-demand channels that have been offered by broadband service provider HomeChoice in London for several years, now due to be rolled out nationally under the Tiscali TV name.
Virgin Media also announced plans to extend its reach nationally by rolling services out into non-cable areas over broadband telephone lines in 2007, claiming it will reach over 97% of households in the United Kingdom.
The company is taking the competition to the high street, with plans to promote its 'quadplay' of television, broadband, fixed and mobile telephony in its retail outlets.
Virgin Media will offer products positioned at the £20, £30 and £40 price points. A 'VIP' package will include a high-definition enabled personal video recorder, 10Mbps broadband, unlimited UK landline calls and a free mobile phone with television services and 500 minutes of calls a month.
The company claims to have made improvements in its customer service operation, saying that it now only takes 40 seconds on average for them to answer a call, compared to nearly three minutes a year ago.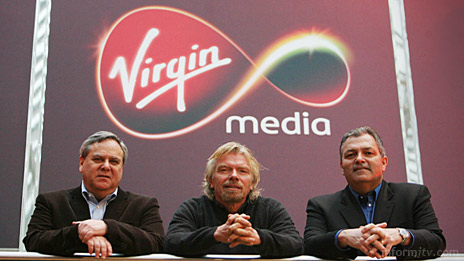 At the London launch at the Royal Opera House, chief executive Steve Burch said they had been working towards this day for a long time and that the transformation of the business is already well advanced. "Virgin values are starting to permeate all aspects of our company, from the culture to our product line up," he said. "Looking forward, we have a world of opportunity before us. Consumers are ready for something genuinely different."
Richard Branson, founder of Virgin Group and now the largest single shareholder in the communications company by virtue of its acquisition of Virgin Mobile and licensing of the Virgin brand, said the creation of Virgin Media was "a milestone in the history of the media industry and cable in particular".
Chairman Jim Mooney added: "Virgin Media will be the UK consumer's company of choice to bring together all of the products, new services and great content, such as Virgin Central, under a totally dedicated and national customer service banner."
Although it claims to be the first high-definition television service in the UK, and its V+ personal video recorder is high-definition capable, Virgin Media currently has little to offer by way of high-definition programming. The Sky high-definition channels will not be available on cable.
The former Flextech programming business has been rebranded Virgin Media Television, or VMTV. It runs seven entertainment channels, including Living, Bravo, Challenge, Trouble and Ftn, and is a 50% partner in the UKTV channels.
Despite the claim that Virgin Media is more than a new name and coat of paint for the tarnished cable company that was NTL:Telewest, the offering appears far from radical or revolutionary. The Virgin brand is undoubtedly more customer friendly than the utilitarian NTL:Telewest that could not even market itself nationally as a single entity, but many of the fundamental issues facing the cable company remain.
Sky, which thwarted plans for the cable operator to combine with ITV by taking a stake in the commercial television company, further undermined the launch of Virgin Media by announcing plans on the same day to launch a pay-television service on the digital terrestrial television platform.