The Slingbox allows users to watch their living room television from anywhere in the world. Just under a year since its launch in the United States, a new version of the Sling Media Slingbox is finally available in the United Kingdom, with an integrated analogue and digital television tuner.
The Slingbox is a small hardware device that 'placeshifts' or redirects audio and video from a home satellite, terrestrial or cable television service or personal video recorder over a broadband internet connection to a Windows computer anywhere in the world.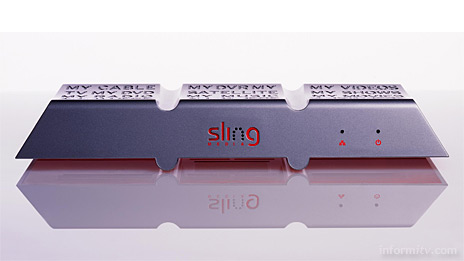 "The launch of the Slingbox in the UK market and ultimately to the European consumer is a significant milestone for Sling Media as we continue to build a worldwide footprint and deliver the same customer experience internationally that we do today for customers in the United States and Canada," said Blake Krikorian, the co-founder and chief executive of the company.
The UK PAL version includes an integrated analogue and digital tuner, providing access to Freeview channels received through an aerial. It can also control a wide range of digital satellite, terrestrial and cable set-top boxes and personal video recorders available in the UK market, including those offered by Sky, Homechoice, NTL and Telewest. A new software release now supports 16:9 widescreen video.
The Slingbox will initially be available exclusively in store and online through PC World, Dixons and Currys, priced at £179.99.