Sling Media, the producer of the Slingbox device that allows audio and video to be sent from the home to a computer anywhere on the internet, has received $46 million in further financing from investors including Liberty Media and Echostar.
Goldman, Sachs & Co, led the investment round. Other investors included Allen & Co and The Hearst Corporation.
"We are delighted to receive financial backing from some of the true pioneers in the industry. Over the past several decades these leaders have played an integral role in building and shaping the media world we live in today," said Blake Krikorian, co-founder and chief executive of Sling Media. "In summary, we are stoked."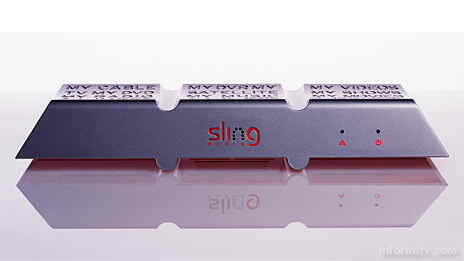 The distinctively designed Sling Media Slingbox is a consumer electronics device that enables consumers to watch their living room television programming from wherever they are in the home or anywhere in the world.
The Slingbox redirects, or 'placeshifts,' a single stream of audio and video from any set-top box or digital video recorder to a remote SlingPlayer software application running on a Windows computer anywhere on the internet. Software for Mac users is on the way. A PAL version of the Slingbox will also be available.
At the Consumer Electronics Show in Las Vegas, Sling Media also announced client software for mobile phones, allowing users to view and control their home television from a wireless-enabled Windows Mobile smartphone or handheld computer.
While such products have prompted some concern among rights holders, the investment in Sling Media by major mainstream media players such as Liberty and Echostar is significant, signalling that they are engaging with the threat, and the opportunities represented by new media devices that empower consumers.
Last year satellite broadcaster Echostar invested $9 million in Archos, a company that makes portable video players, to enable them to be connected to Dish Network set-top boxes.