Fastweb, the pioneering provider of broadband television services in Italy, has ordered a new generation of set-top box from Advanced Digital Broadcast that will combine terrestrial and internet protocol television services.
ADB says that it has received a 'substantial' order from Fastweb for its 3800TW set-top box, based around a single-chip processor from STMicroelectronics. Deliveries will begin in the first quarter of 2006.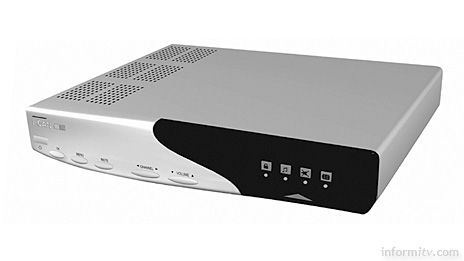 "Fastweb is one of Europe's pioneers in the provision of IPTV services," said Philippe Lambinet, chief executive of Advanced Digital Broadcast. "This order further endorses the investment that ADB has made in the development of new generation IP products"
The 3800TW hybrid will incorporate proprietary Fastweb middleware and support AVC or Advanced Video Coding for video-on-demand and reception of both high definition and standard definition television broadcasts.
Fastweb has been an early pioneer of IPTV or internet protocol television delivered over its broadband network based on a combination of fibre-optic connections and conventional telephone lines.
The apparent move to a hybrid offering reflects the growing importance of digital terrestrial television in the Italian market.