TiVo has secured a significant deal with cable operator Comcast to develop and distribute a new version of the TiVo digital video recorder subscription service, but it may not be as good news for the company as it seems.
Under the non-exclusive partnership, TiVo and Comcast will work together to develop a version of the TiVo service to be integrated on Comcast's digital video recorders. This will include interactive advertising opportunities.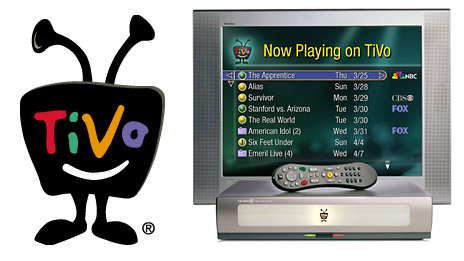 The new service will be marketed under the TiVo brand and is expected to be available on Comcast digital video recorder products in the majority of their markets from mid 2006. The cable company recently announced that it will be buying a billion dollars worth of set-top boxes from Motorola.
Comcast is the leading cable operator in the United States, with 21.5 million cable customers, of which some 8.6 million receive its digital service.
The initial agreement is for seven years. Comcast will fund the development costs and pay TiVo according to the number of subscribers that sign up to the monthly service.
"The chance to combine TiVo's unmatched DVR features and innovative advertising capabilities with the power of Comcast's advanced digital television services presents tremendous opportunities," said Mike Ramsay, chairman and chief executive of TiVo. "Broad deployment to millions of Comcast homes nationwide will enhance TiVo's recurring revenues."
Financial terms were not disclosed and may not be particularly favourable to TiVo. Although not as lucrative as standalone subscribers that buy TiVo boxes retail, the additional monthly revenues from Comcast subscribers will help secure the future of TiVo in the increasingly competitive category that it helped to create.
TiVo previously came close to a deal with Comcast, but at the time it is understood that the TiVo chief executive considered that the terms were unfavourable. Marty Yudkovitz, who was negotiating the original deal, resigned as president of the company. Given that no numbers have been announced, it is not clear how far the latest deal is different.
The majority of the current 3 million subscribers to TiVo are accounted for by customers of the DIRECTV satellite television service, which is due to launch its own digital video recorder produced by NDS.
Tom Rogers, the vice chairman of TiVO said that it is very important that the company has found a way to work with the cable operator. "This is a real milestone for TiVo and for the cable industry", he said, "but most importantly it is a milestone for television viewers."
The TiVo share price recovered significantly, jumping nearly 75% on the news that could allay lingering concerns about the future of the brand that is synonymous with the personal digital video recorder, although its long-term status as a separate company remains uncertain.
"We are focused on providing our customers with a 21st century television experience," said Brian Roberts, the chairman and chief executive of Comcast Corporation. "By partnering with TiVo, we are continuing to deliver technology that enables our customers to watch what they want when they want on TV. Customers love the ease and convenience of our current DVR service, and we look forward to working with TiVo to enhance that service and offer customers the best-in-class DVR experience."
"The strong TiVo brand, the clear track record of customer loyalty it has and its cutting edge features make this a terrific partnership and exciting new product for Comcast," added Steve Burke, the president of Comcast Cable.