Following news that Coronation Street is to go interactive, the BBC is set to launch an interactive TV spin-off to their long-running soap EastEnders.
The BBC is reported to be planning to launch an interactive fanzine EastEnders Xtra to complement the continuing drama which is due to celebrate its twentieth anniversary.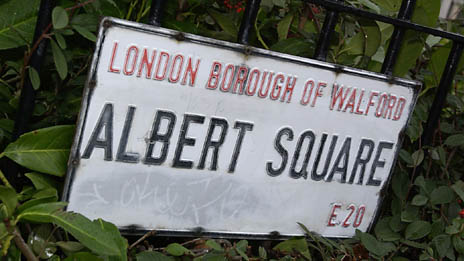 It follows news that ITV will be launching interactive features for rival soap Coronation Street.
EastEnders Xtra will be available through BBCi, the BBC's interactive television service and promises to take viewers "right inside the gossip and celebrity of EastEnders."
Soap operas continue to support an industry of minor celebrity gossip in tabloid newspapers, magazines and web sites, and an interactive fanzine is likely to find an audience among loyal viewers.
Coronation Street and EastEnders are both staples of the schedules on their respective channels, although their popularity has been steadily declining.
As the BBC's highest rating show, EastEnders is an obvious candidate for an interactive treatment.
The construction of these continuing serials offers an opportunity for more creative uses of interactive television, although narrative drama remains perhaps the most elusive programme genre for enhancement through interactivity.
It is therefore unsurprising that EastEnders Xtra will be confined to DVD style extra features. The producers are inviting viewers to submit videos of cover versions of the theme tune and will choose an entry to end each episode.