SBC Communications unveiled its new U-verse brand for next-generation internet protocol based video, voice and data services at the CES show.
The company opened its campaign in the bid to take on the established cable television industry, detailing its plans to offer television services using IPTV or internet protocol television over a new broadband fibre-optic network.
In a keynote address at the Consumer Electronics Show in Las Vegas, Edward Whitacre, the chairman and chief executive of SBC, announced plans for a new range of unified communications services, dubbed 'U-verse', that will be offered in areas served by its fibre network by the end of 2004.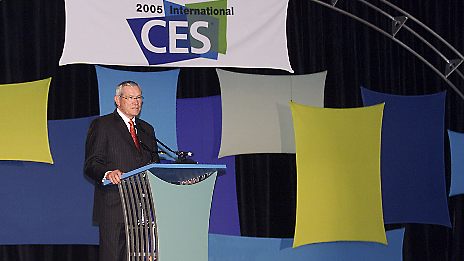 "The U-verse experience perfectly describes what this new set of services is all about," he said. "It's about ensuring that the entire universe of communications and entertainment services works for and around you."
"To deliver the U-verse experience, we will harness the power and the promise of technology to provide simple, reliable and complete communications and entertainment services by fully and seamlessly integrating networks, services, and equipment," he said.
"This is the year when excitement and dependability finally get on the same page – when connections and electronics finally come together to provide the convergence that our industry has been promising and our customers have been expecting."
At the heart of the U-verse portfolio is Project Lightspeed, the company's previously announced approximately $4 billion initiative to deploy fibre to 18 million households across 13 states by the end of 2007.