BBC director-general Mark Thompson has revealed plans to transform the organisation as a digital broadcaster and spoken of the digital future for the corporation.
Nearly three thousand jobs, ten per cent of the full-time staff, will be shed in the process. As many again could be lost from the payroll as operations are outsourced.
Mark Thompson told staff that change was precipitated by digital technology, which is shifting audience expectations and their relationship with the BBC through on demand, interactivity and personalisation.
He outlined his vision for the BBC: "a bold new programme and content strategy based above all around the idea of excellence; a transformation of the BBC into a state-of-the art digital broadcaster; and an irreversible shift in the culture of the BBC towards simplicity, opportunity and creativity."
He announced a 25 per cent quota for external production of online content and services, in addition to the statutory 25 per cent for independent television production, although no specific figures were given for interactive television.
The New Media and Research & Development divisions are among 1,800 staff slated to move out of London to Manchester, including sport and children's programming. However, it will apparently be five years before any major moves take place.
BBC Broadcast, the channel playout and presentation business, will be put up for sale, subject to government approval. It is a profitable business with £100m turnover and the latest technical facilities. A management buyout is an option, but acquisition by a larger organisation would be a more probable outcome.
The BBC will retain ownership of BBC Worldwide, with the target of doubling profits over the next two years.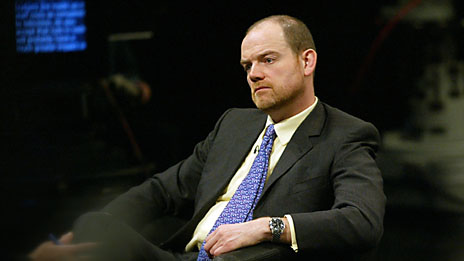 Building digital Britain
Giving the New Statesmen Lecture, the BBC director-general said that the BBC faces a tidal wave of change over the coming years.
"We often talk about technology and it's true that the next ten years will see scores of new devices, platforms and pathways for getting content to audiences. But what matters is not developments in technology, but the profound impact these developments are having on audience expectation and audience demand."
He said that digital is not an experiment for most of them, it's an every day reality, with more than half having digital television.
He added that increasingly they expect the BBC to lead in new services as well: "interactivity, mobility, broadband".
"Here they don't just want depth of content – they want the right context as well: world-class navigation, media literacy, a welcoming gateway for new digital users, speed and depth for the experienced."
He also added that "they want new ways through electronic programme guides and search engines to root out the best the BBC has to offer."
Mark Thompson continued that the BBC has an important role in helping to lead the building of digital Britain. He mentioned "new partnerships to deliver rich content via broadband," "a local tier of TV news delivered by broadband" and the "second generation of digital television, including high-definition".
He suggested that digital Britain should not be thought of as any one technology or a single switchover day, but as waves of change, fundamentally content-driven.
The BBC had been forced to think about its future in the round, he continued, "to develop an integrated view of how the BBC should navigate through the choppy, unpredictable but also opportunity-rich waters of the next ten years".