Rupert Gavin has resigned as chief executive of BBC Worldwide but said he could lead a bid for the commercial operation if it is sold off.
BBC Director-General Mark Thompson announced that Rupert Gavin had resigned his role as CEO of its commercial subsidiary BBC Worldwide.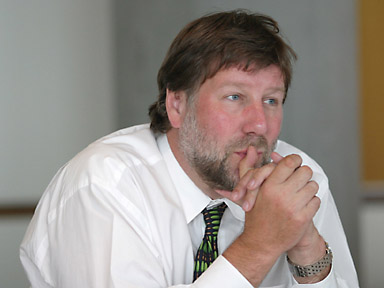 His decision to leave follows a restructure of senior BBC staff by Thompson that effectively removed Gavin from the executive committee and made finance director John Smith chair of a new commercial board with an additional role as chief operating officer.
John Smith has been tasked with leading a comprehensive review of all the BBC's commercial businesses which is due to report by the end of 2004. He will oversee Worldwide's affairs in the interim.
BBC Worldwide Limited is the commercial subsidiary of the BBC that operates commercial television channels including BBC America, licences programme formats, sells rights, and publishes books, magazines and DVDs linked to BBC programmes. In the UK, Worldwide operates the UKTV channels as a joint venture with Telewest.
Mark Thompson said: "Rupert has taken Worldwide to record levels of success and the company is now a market leader in key areas both in the UK and globally.
"Under his leadership, the company has maximised the value of BBC assets, bringing benefit to licence payers, and has successfully grown the BBC name around the world.
Rupert Gavin, who joined the BBC from BT in 1998, said: "Putting BBC Worldwide on the map as one of the UK's truly global media players is something I'm very proud of.
"In the last seven years the Worldwide team have continued to hit targets, generating over £704m for the BBC's public services.
"It has a strong future and it feels like the right time to make this move."
Rupert Gavin will assist the BBC on handover issues until he leaves in October.
His departure is the latest in an unprecedented series of exits from the corporation, which recently lost its marketing director Andy Duncan who left to head up Channel Four.