The BBC's Interactive Wimbledon service will once again be available on digital satellite, terrestrial and cable television, providing access to coverage from additional courts together with news, results and live scores.
Satellite and cable viewers will again have access to a video mosaic providing access to five video streams and live match data. Freeview users will be provided with a video switcher menu with two video streams and live match data in addition to the network channels.
For the last three years Wimbledon Interactive has been the BBC's most successful interactive application. Since its launch in 2001 it has consistently delivered an audience of more than four million viewers.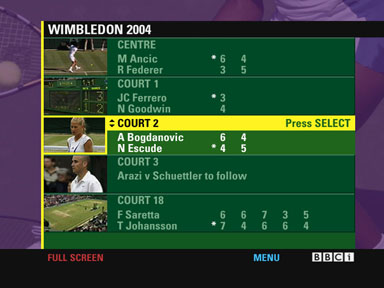 As an interactive proposition it is readily understood by viewers and the popular appeal of Wimbledon delivers a broad audience to interactive television.
Last year, the interactive service provided over 400 hours of live interactive tennis coverage, in addition to 160 hours of programming on network television channels.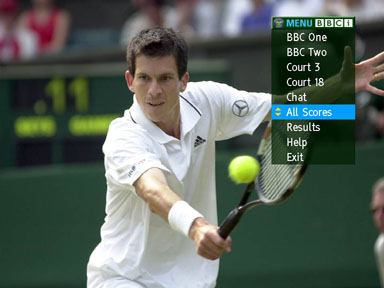 Wimbledon Interactive has been strategically important to the BBC, positioning the broadcaster as modern and innovative, particularly in its sports coverage. It has also been very important in the marketing and promotion of the Freeview platform.
The BBC will also be using the latest camera and computer technology to track the ball on the two main show courts. The Television Corporation's Hawk-Eye system produces an accurate real-time computer generated replay which can be viewed and replayed through 360 degrees.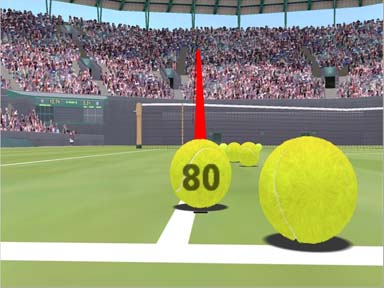 These graphical representations of the ball's path can be used by the commentators to analyse patterns of play, highlighting player performance and match strategy
As host broadcaster, BBC Sport provides coverage to over 150 countries, reaching 1.8 billion viewers.