Latest news and views from informitv
Rise in online video advertising revenue
Sky Stream launches plug and play box
Media market facing into headwinds
Long-term vision
Back in 2004, I co-authored a report titled IPTV: Broadband meets broadcast — The network television revolution on the future of television delivery over internet protocols. To be honest, the revolution is taking longer than we expected but the evolution is evident. Now owned by Comcast, Sky is about to deliver a service comparable to its satellite offering over the top of any broadband connection. The three leading broadband service providers in the United Kingdom now offer online television services, but on separate competing platforms, just as they did previously. Consumers may benefit from a competitive market, but while broadcasting was based on open standards, proprietary platforms are transforming public services into private enterprise.
William Cooper
Editor
Rise in online video advertising revenue
Online video advertising revenues are forecast to grow from $190 billion in 2022 to $362 billion in 2027. By then, the prediction is that Netflix will generate just under a quarter of its revenue in the United States from advertising, although the proportion will be much lower globally. Analysts at the Omdia research division of informa estimate that nearly 60% of Netflix subscribers worldwide will be on its advertising supported tier.
Read more…
Sky Stream launches plug and play box
Sky is making its Sky Glass experience available on any television with any broadband internet connection. Providing a similar user interface to the integrated Sky Glass television launched in October 2021, this is likely to have more general appeal. Sky Stream uses a small box to deliver online programming over a home network to any screen with an HDMI input, with no satellite dish or installation required and the promise of next-day delivery. Ding, dong, the dish is dead.
Read more…
Media market facing into headwinds
While a worsening global economy might presents challenges for entertainment and media companies, creating stronger and more relevant connections with consumers through smarter use of technology will be crucial to growth and long-term success. That is the recommendation from PwC in its UK Entertainment and Media Outlook 2022-2026.
Read more…
IMAX acquires SSIMWAVE
Media types overestimate online viewing
Royal funeral draws television viewers
BBC coverage of the royal death
Arqiva and MediaKind launch Arqplex
RDK deployed in over 100 million devices
Multiscreen Index
The quarterly Multiscreen Index offers an invaluable overview of multichannel pay-TV providers around the world and provides an index of the top 100 services by digital subscriber numbers, with top 10 rankings worldwide, by region or mode of delivery, gains or losses.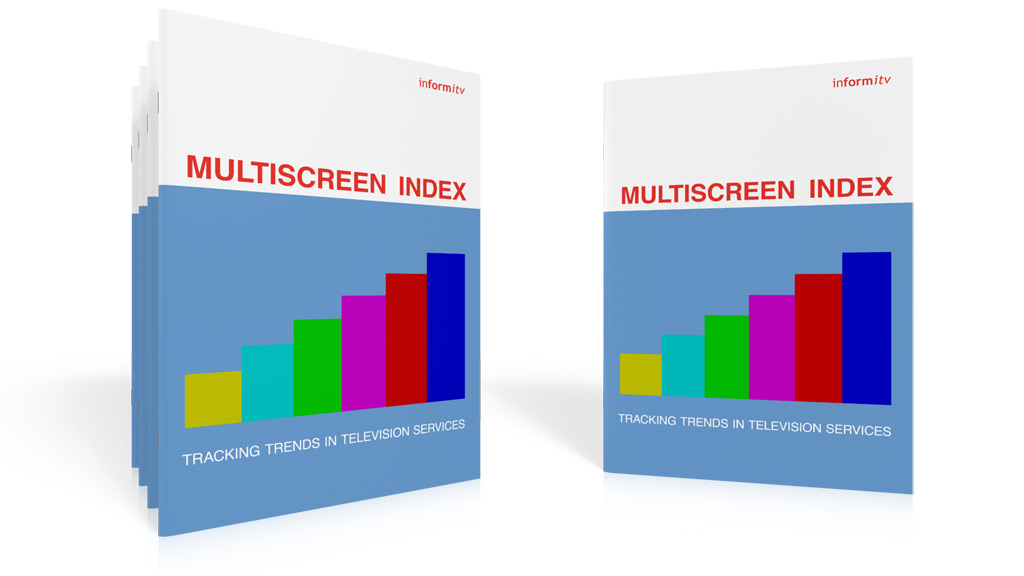 Get this exclusive report
Events
informitv
Supported by an international network of industry specialists, informitv provides strategic consultancy and practical advisory services for clients ranging from startup companies to multinational corporations.
Contact us today to see how we can help you.