Latest news and views from informitv
BritBox on Xbox
Vewd offers operators smart option
Netgem offers TalkTalk television
Game show
Netflix has delivered its most successful show so far in Squid Game, its South Korean dystopian survival drama. It is the first time that Netflix has attracted more than 100 million subscribers worldwide to sample a show in its first month of release, holding the number one slot in many countries. This simple mechanism means that success breeds success. Netflix will announce its latest results on Tuesday. The leading online video subscription company has forecast that it will pass 212 million subscriptions globally, an increase of 3.5 million in the last quarter. Although the rate of subscriber growth has slowed, Netflix has succeeded in reaching a critical mass audience globally. There is no guarantee of success for others. The online video business is a deadly serious game, in which not all players will survive.
William Cooper
Editor
BritBox on Xbox
Britbox, the online subscription service from the BBC and Sky, is now available on the Xbox console. The BritBox app is available through the Xbox Microsoft Store on Xbox One and Xbox Series X models. But how far will that go to increase the adoption of the service, which lags a long way behind Netflix and Amazon?
Read more…
Vewd offers operators smart option
Television software company Vewd is partnering with Vestel, the largest television manufacturer in Europe, to provide a smart television with an enhanced television operator experience built in. It is claimed to the be first operator television offered on a software-as-a-service basis. The Vewd Operator TV platform enables service providers to own the entire smart television experience, including the home screen, from the moment a consumer purchases the television. The Vewd Operator TV platform is an alternative to the Sky Glass approach launched by Sky last week. It also avoids the need for a separate set-top box, or to compete alongside other apps on a smart television.
Read more…
Netgem offers TalkTalk television
Netgem will supply its NetgemTV platform for the launch of the next generation TalkTalk 4K TV service in the United Kingdom. The Netgem platform has already been adopted by fifteen fibre broadband providers. This is the latest and largest deployment to date on Netgem TV.
Read more…
Sky Glass shows future of smart television
Amazon to lead online video in United States
Video sharing platform regulation
Disney+ to have most subscribers by 2026
Amazon offers free video in United Kingdom
Netflix reveals viewing numbers
Multiscreen Index
The quarterly Multiscreen Index offers an invaluable overview of multichannel pay-TV providers around the world and provides an index of the top 100 services by digital subscriber numbers, with top 10 rankings worldwide, by region or mode of delivery, gains or losses.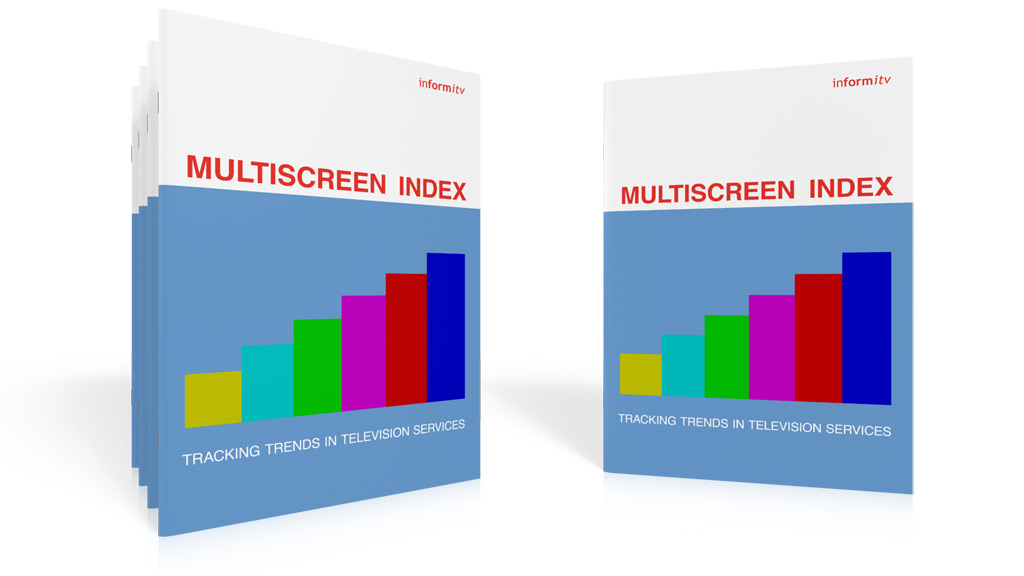 Get this exclusive report
Events
informitv
Supported by an international network of industry specialists, informitv provides strategic consultancy and practical advisory services for clients ranging from startup companies to multinational corporations.
Contact us today to see how we can help you.