Latest news and views from informitv
Comcast aims for single global platform
Digital UK becomes Everyone TV
Netflix has most viewed show over Christmas
Streaming data
There are now 16.24 million households in the United Kingdom that subscribe to at least one online video service, which is 56% of homes. There was a modest rise of 55,000 in the last quarter, after falling by almost a million in the first nine months of the year. One in twenty households in the country took out a new online video subscription in the last three months of 2022, with the main gains being Amazon Prime Video, Apple TV+ and Paramount+. Data from Kantar suggests that only around 4% of existing Netflix subscribers downgraded to the cheaper plan with adverts in December, while just under one in five new subscribers chose that option. Netflix had an estimated 7.5% share of new online video subscriptions in the United Kingdom, which was up on the previous low of 2% but does not suggest that saving a couple of pounds a month will result in a significant number of new customers in that market.
William Cooper
Editor
Comcast aims for single global platform
While Comcast lost almost two million traditional cable television customers in the United States in 2022, it is building out better broadband, which is a more profitable business. There are now over 20 million subscribers to the Peacock online video service, which is losing billions of dollars as Comcast invests for the future. Comcast is aiming to deliver a single user interface across its online television services, including Sky Glass, providing global economies of scale.
Read more…
Digital UK becomes Everyone TV
Digital UK, which operates the Freeview and Freesat platforms in the United Kingdom, has revealed a new name, new strategy, and new faces at its annual "Outside the Box" conference. The organization will now be known as Everyone TV, with the goal of ensuring that everyone can enjoy high-quality television across satellite, terrestrial and internet delivery.
Read more…
Netflix has most viewed show over Christmas
An informitv analysis of the most viewed programmes on Christmas Day in the United Kingdom shows that traditional television audiences are slowly diminishing, despite a boost in viewers for the first message from the King. With Knives Out, Netflix produced the fifth most viewed programme on television, measured over the week, but it would have been the most popular single programme over the festive period.
Read more…
Salto on the ropes
Netflix chief executive steps aside
The harsh reality of online video
Netflix could be next on Microsoft list
ITVX launch sees increase in online viewing
Risk of smart televisions becoming obsolete
Multiscreen Index
The quarterly Multiscreen Index offers an invaluable overview of multichannel pay-TV providers around the world and provides an index of the top 100 services by digital subscriber numbers, with top 10 rankings worldwide, by region or mode of delivery, gains or losses.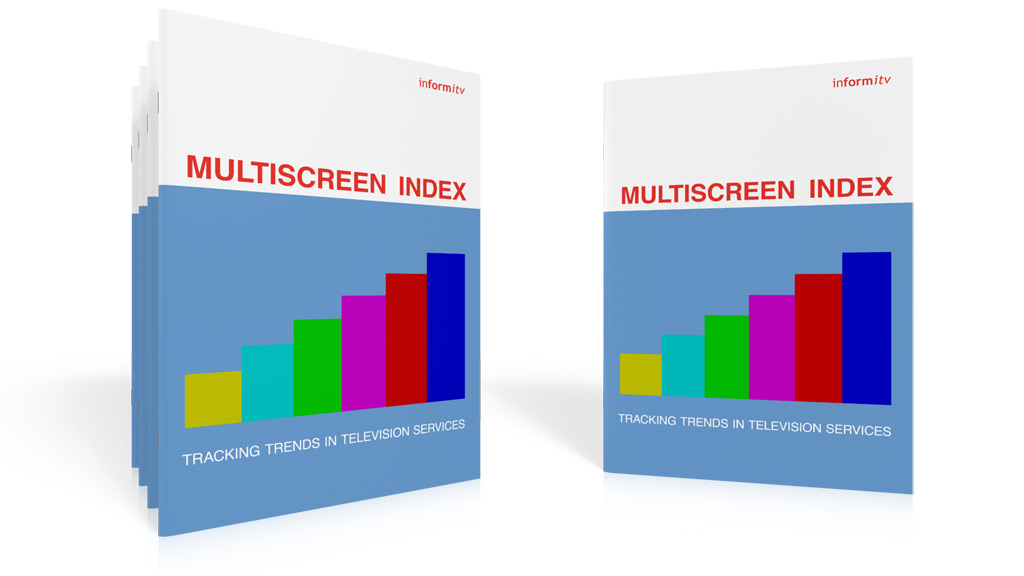 Get this exclusive report
Events
informitv
Supported by an international network of industry specialists, informitv provides strategic consultancy and practical advisory services for clients ranging from startup companies to multinational corporations.
Contact us today to see how we can help you.