Latest news and views from informitv
Service platform launches at DVB World
Broadband coverage in the United Kingdom
Continuing subscriber loss in United States
Broadband availability
Fixed and mobile broadband connectivity in the United Kingdom is improving but in my experience is far from ubiquitous or continuous. I have gigabit fibre to the premises but poor mobile coverage. Yesterday our fibre service was down for eleven hours during the day. Apparently this was due to a misconfiguration in the supposedly resilient carrier network. I only know this because I happen to be in contact with the chief executive of our service provider, who lives locally and was similarly put out. Fortunately, we still had a limited mobile connection and broadcast television.
William Cooper
Editor
Service platform launches at DVB World
A global platform that promises to bring together audiovisual services delivered over broadcast and broadband networks was launched at DVB World in Brussels. Over 120 delegates from across Europe learnt how the Service List Registry will enable different devices and displays to discover services automatically using an online directory. It means that compatible apps and televisions will be able to download and present lists of channels and on-demand services based on their location, capabilities, and connected networks.
Read more…
Broadband coverage in the United Kingdom
Two-thirds of homes in the United Kingdom are reported to be able to access broadband at a gigabit per second. The increase is largely due to completion of an upgrade to the Virgin Media O2 network. Full-fibre network connections are now available to a third of homes, up from a quarter in a year. Around half a million homes are still unable to access what the communications regulator Ofcom describes as a 'decent' fixed connection, although the number falls to fewer than 100,000 if wireless is included. A 4G mobile signal is apparently available to around 92% of the land area of the United Kingdom. 5G coverage is on offer from at least one provider to around half of homes in the United Kingdom, at least outdoors. Your coverage may vary. Availability is one thing, but uptake is another, as is reliability.
Read more…
Continuing subscriber loss in United States
The top television service providers in the United States lost another two million subscribers in the first quarter of 2022. That is about the same number as they lost in the first quarter of the two previous years. Meanwhile, there were over a million net additions for broadband subscribers in the United States in the first quarter, slightly less than in the same period the previous year.
Read more…
Service List Registry offers simple service selection
Disney+ gains subscribers worldwide
ITV bets on ITVX
Television subscription revenue decline
Paramount+ prepares for European launch
Telstra Fetch partner to provide video platform
Multiscreen Index
The quarterly Multiscreen Index offers an invaluable overview of multichannel pay-TV providers around the world and provides an index of the top 100 services by digital subscriber numbers, with top 10 rankings worldwide, by region or mode of delivery, gains or losses.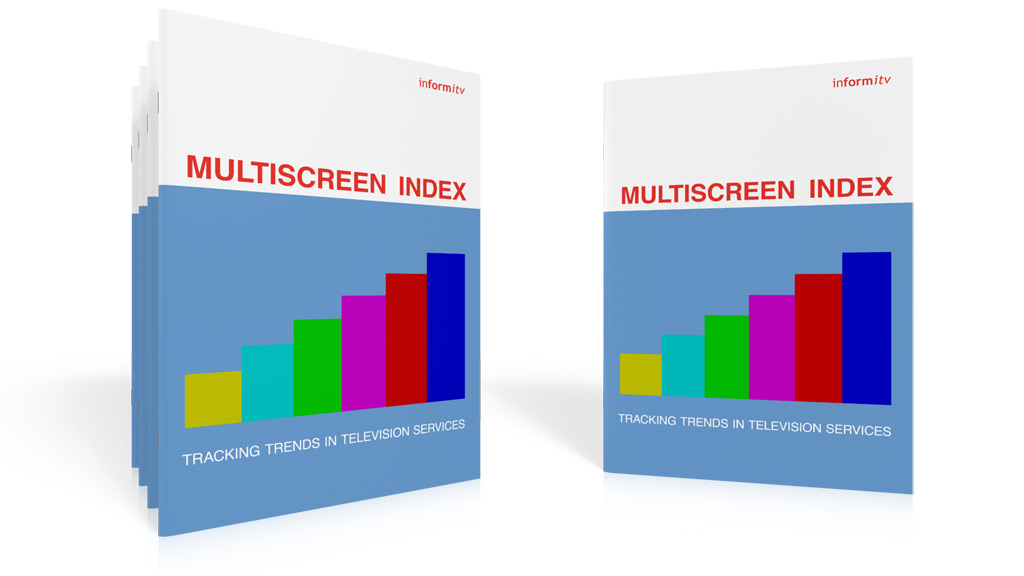 Get this exclusive report
Events
informitv
Supported by an international network of industry specialists, informitv provides strategic consultancy and practical advisory services for clients ranging from startup companies to multinational corporations.
Contact us today to see how we can help you.