Latest news and views from informitv
ViacomCBS global service to be Paramount+
AWS offers uncompressed workflows
BBC reports challenges ahead
Subscriber growth
The number of online video subscriptions in Western Europe will grow by over 50% from 125 million in 2020 to 190 million in 2025, as forecast by Digital TV Research. The numbers will more than double in Eastern Europe and the Middle East and North Africa, from 12 million to 26 million and 13 million to 27 million respectively. Together they will account for approaching a quarter of a billion subscriptions. That does not mean subscribing homes, as many may subscribe to more than one service, with Netflix likely to remain the market leader.
William Cooper
Editor
ViacomCBS global service to be Paramount+
Paramount+ is the new name for the forthcoming global streaming service from ViacomCBS. The CBS All Access service is to be rebranded Paramount+ in early 2021, with an initial international launch in Australia, Latin America and the Nordic region. The name builds on the legacy of one of the iconic Hollywood brands, displacing the CBS name and its associations with broadcasting.
Read more…
AWS offers uncompressed workflows
Amazon AWS is now offering a Cloud Digital Interface that allows software vendors and partners to build reliable, live video applications that can connect products and services in its network cloud using uncompressed video transports. This opens up opportunities for broadcasters and video service providers to move more services into the network cloud rather than being tied to on-premise infrastructure using dedicated circuits.
Read more…
BBC reports challenges ahead
The latest BBC Annual Report looks back on a financial year that ended with the country in coronavirus lockdown restrictions and looks forward to the future of the BBC that will more than ever be dominated by funding restrictions. 12% of all BBC viewing is now through the iPlayer, which generated 4.8 billion requests over the year.
Read more…
NAB Show takes on IBC Show
BBC Three viewing fell by nearly 90%
Media spending decline expected to recover
BBC director general faces difficult future
Samsung leads television streaming devices
AT&T considers DIRECTV options
Multiscreen Index
The quarterly Multiscreen Index offers an invaluable overview of multichannel pay-TV providers around the world and provides an index of the top 100 services by digital subscriber numbers, with top 10 rankings worldwide, by region or mode of delivery, gains or losses.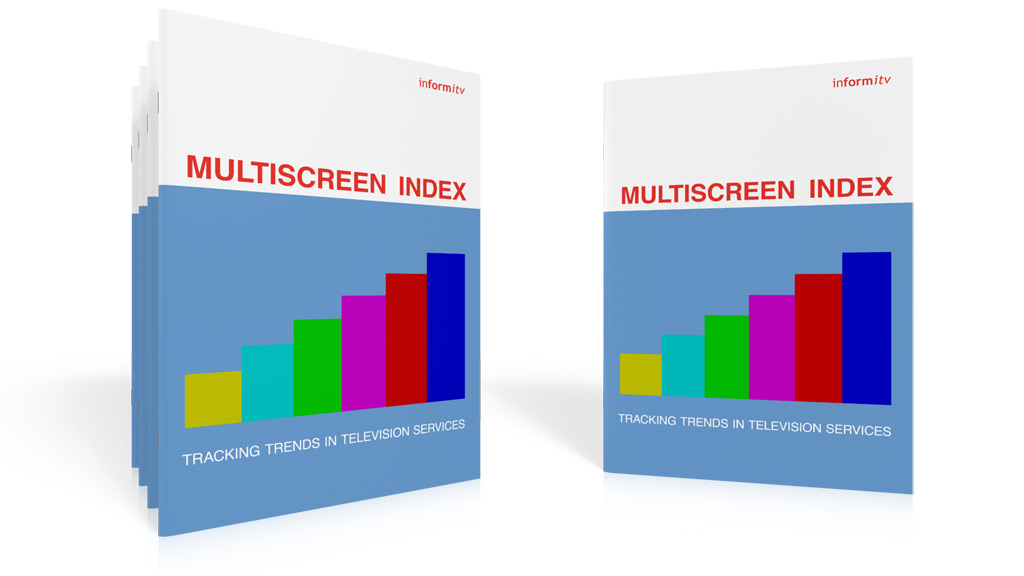 Get this exclusive report
Events
informitv
Supported by an international network of industry specialists, informitv provides strategic consultancy and practical advisory services for clients ranging from startup companies to multinational corporations.
Contact us today to see how we can help you.