Latest news and views from informitv
Amazon Prime passes 200 million subscribers
Freeview Australia HbbTV with new branding
Global television viewing rose in 2020
National response
Television can bring a nation together. Viewers in Britain had little choice as major broadcasters shelved scheduled programmes to bring rolling royal coverage and obituary tributes. Having had a small part to play in preparing for and responding to such events in the past, I know that they are carefully considered and rigorously rehearsed. Judging the national mood is always difficult and open to criticism. It is rather ironic that the most viewed programme last Friday ended up being Gogglebox on Channel 4, featuring armchair television critics, oblivious to the events of the day, watched by 4.2 million people. That was slightly more than watched the extended early evening news on BBC1, although that reached 4.6 million across the three channels on which it was shown.
William Cooper
Editor
Amazon Prime passes 200 million subscribers
In his final annual letter to shareholders as Amazon chief executive, Jeff Bezos reported that the company now has more than 200 million subscribers to its Amazon Prime service. That is up from 150 million in January 2020 and 100 million in April 2018. That makes Amazon Prime Video one of the most widely available subscription video services in the world.
Read more…
Freeview Australia HbbTV with new branding
Freeview Australia has launched an enhanced hybrid broadcast broadband television service. It is adopting the same branding as the Freeview service in the United Kingdom. The new service is based on HbbTV 2.0 but will be backward compatible with certified HbbTV devices going back to 2014.
Read more…
Global television viewing rose in 2020
Global television viewing increased slightly in 2020 compared to the previous year, with daily viewing growth in most regions, although it was down in North America. Television viewers in over 90 countries around the world spent an average of 2 hours 54 minutes per day watching television, which is up 6 minutes on 2019. It even increased by 2 minutes among young adults, to an average of 1 hour 49 minutes a day.
Read more…
Nielsen defends measurement methods
70% of American homes have smart television
T-Mobile moves TVision to Philo and YouTube
Report recommends retaining licence fee
MobiTV seeks protection and buyer
Kaltura prepares initial public offering
Multiscreen Index
The quarterly Multiscreen Index offers an invaluable overview of multichannel pay-TV providers around the world and provides an index of the top 100 services by digital subscriber numbers, with top 10 rankings worldwide, by region or mode of delivery, gains or losses.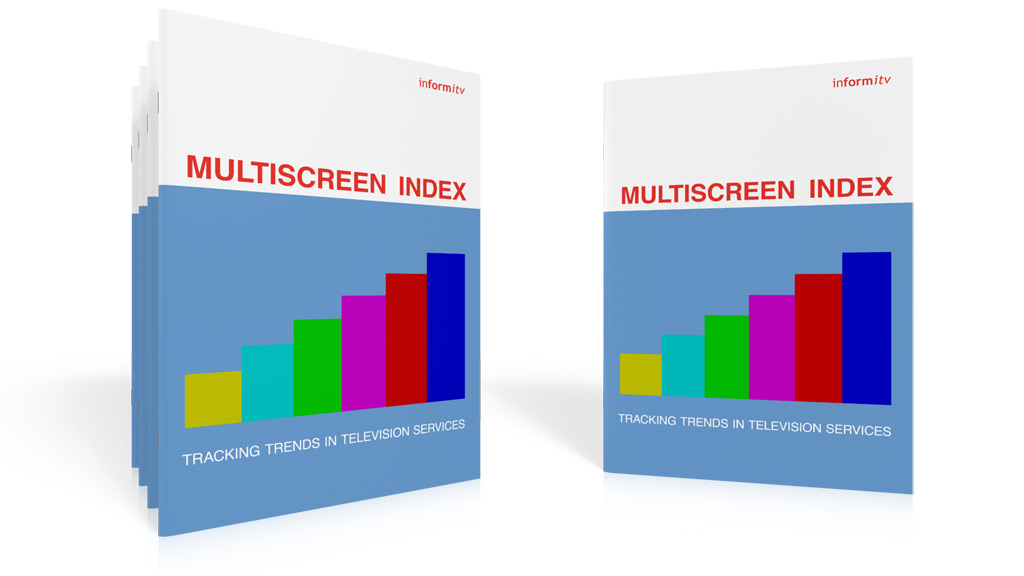 Get this exclusive report
Events
informitv
Supported by an international network of industry specialists, informitv provides strategic consultancy and practical advisory services for clients ranging from startup companies to multinational corporations.
Contact us today to see how we can help you.