Latest news and views from informitv
Key question raised about Media Bill
HbbTV embraces DVB-I
ITVX celebrates first anniversary
Changing bill
The television licence fee in the United Kingdom has been frozen at £159 per year but is set to rise in line with inflation over the next four years, as determined by the consumer price index. That has fallen from 9.6% to 4.7% and may fall further by April, so any expectation of a 9% increase seems unlikely to be agreed. The Culture Secretary has suggested as much after the Prime Minister said that the BBC needs to be more realistic. Meanwhile, the Media Bill is making its way through the parliamentary process. This week informitv can exclusively reveal a strange change that seems to have been introduced since the Draft Media Bill was published, which appears to give special dispensation to the BBC that undermines the level playing field the legislation is supposed to achieve.
William Cooper
Editor
Key question raised about Media Bill
The Media Bill is currently making its progress through Parliament in the United Kingdom. A surprising clause appears to have been inserted since the Draft Media Bill was first published. It appears to give the BBC a special exemption from the must-offer and must-carry obligations for online services.
Read more…
HbbTV embraces DVB-I
The DVB-I standard for service discovery emerged as a key theme at the HbbTV Symposium in Naples, the eleventh annual meeting of the hybrid broadcast broadband television association. There was general recognition that the two standards are highly complementary. The German DVB-I Pilot service was among the winners of the HbbTV Awards, despite the home advantage of the Italian pilot service that has also moved into its second phase.
Read more…
ITVX celebrates first anniversary
ITVX celebrates its first birthday on 8 December. ITV claims 2.7 billion streams in the first year since the online video service was relaunched. It is a big number but what does it really mean? Interestingly, ITVX is not simply pursuing popularity. Laudably, ITV is also going to launch 12 regional news services through the online platform, as well as a 'pop up' news channel.
Read more…
HbbTV Operator Application update
Media Bill debate begins
European spending on original programming
LG extends webOS to smart monitors
Samsung TV Plus gains viewing options
RTÉ sets out new direction
Multiscreen Index
The quarterly Multiscreen Index offers an invaluable overview of multichannel pay-TV providers around the world and provides an index of the top 100 services by digital subscriber numbers, with top 10 rankings worldwide, by region or mode of delivery, gains or losses.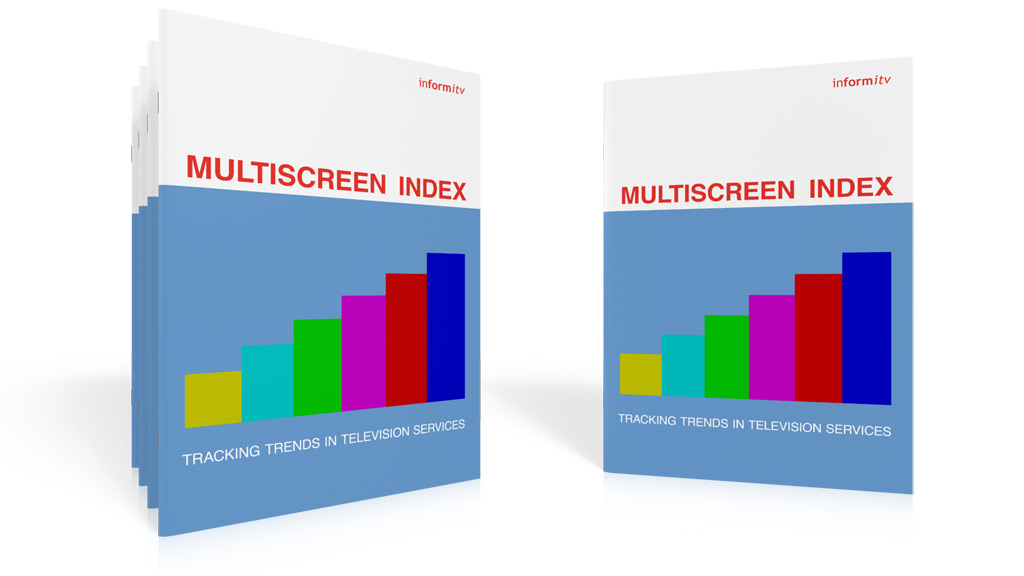 Get this exclusive report
Events
informitv
Supported by an international network of industry specialists, informitv provides strategic consultancy and practical advisory services for clients ranging from startup companies to multinational corporations.
Contact us today to see how we can help you.