Latest news and views from informitv
Sky Media makes TVbeat source of truth
BBC faces funding challenge
Netflix adds option to surprise viewers
Personal recommendation
The value proposition of a subscription video on demand service is that it offers an endless all you can eat buffet. The problem is that after a while the options on offer become rather familiar. We may regularly return to old favourites but it becomes increasingly difficult to find something new that appeals, even if the selection is regularly refreshed. So Netflix is introducing an innovation to remove the challenge of choosing and simply play something it suggests. Getting that right more often than not may be more difficult than one might imagine.
William Cooper
Editor
Sky Media makes TVbeat source of truth
Sky Media, the advertising sales arm of Sky, has expanded its partnership with TVbeat, making it the 'System of Note' to receive, process and harmonised data from various sources. They include set-top boxes, AdSmart, online ad servers, demographic data about subscribers and other information from third-party providers.
Read more…
BBC faces funding challenge
The BBC has seen a fall in funding from the television licence, which is subject to review. The National Audit Office has warned the BBC that it needs to develop a clear financial plan for the future. The government has consulted on decriminalisation of non-payment of the television licence. It remains concerned that a criminal sanction is increasingly disproportionate and unfair in a modern public service broadcasting system. However, it wants to ensure that any future changes to the enforcement scheme are not seen as an invitation to evade the legal requirement to have a licence to watch television programmes.
Read more…
Netflix adds option to surprise viewers
Netflix had over 200 million paid subscriptions at the end of 2020 and could be heading for 240 million by the end of 2021. In the face of increasing competition from major media companies, Netflix is going to have to work harder to demonstrate the value of its monthly subscription, for users who are finding it harder than ever to decide what to watch. It is rolling out a feature that will play a personalised recommendation, saving users the bother of browsing.
Read more…
CES virtually shows television future
ITV Hub viewing up over Christmas
AT&T TV Now no longer on offer
Roku passes 50 million accounts
Struum seeks to streamline streaming
BBC iPlayer breaks Christmas records
Multiscreen Index
The quarterly Multiscreen Index offers an invaluable overview of multichannel pay-TV providers around the world and provides an index of the top 100 services by digital subscriber numbers, with top 10 rankings worldwide, by region or mode of delivery, gains or losses.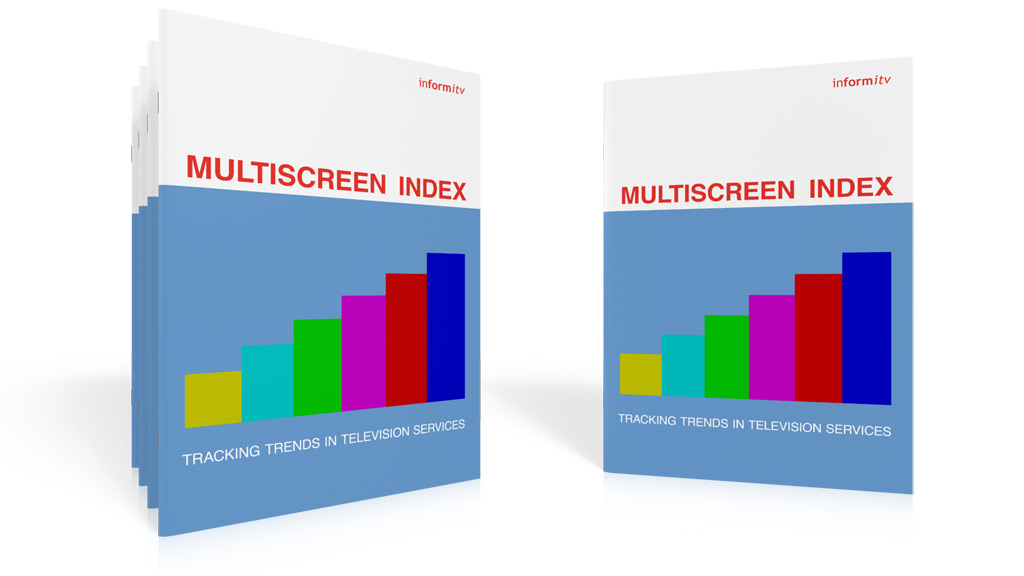 Get this exclusive report
Events
informitv
Supported by an international network of industry specialists, informitv provides strategic consultancy and practical advisory services for clients ranging from startup companies to multinational corporations.
Contact us today to see how we can help you.