Latest news and views from informitv
Sky and ITV agree commercial partnership
CNN+ online subscription service
Netflix loses North American subscribers
Olympic performance
The Olympic Games are under way, having been postponed for a year. We can watch them in ultra-high definition, thanks to the feeds provided by Olympic Broadcasting Services, available in Europe through Discovery and Eurosport. The BBC has limited rights and can only show up to two live events at a time, so can no longer provide definitive coverage. The live television audience in the United States for the opening ceremony was significantly smaller than for Rio or London, partly due to time zones. It was elegantly low key and poignant. The absence of spectators is evident, but the television coverage is spectacular. Every Olympics marks a progression in technical quality and this year is no exception. Looking back at historic coverage, it is remarkable how much technical progress has been made. More viewers will be watching online than ever, but the Olympic Games still remain a pre-eminent television event.
William Cooper
Editor
Sky and ITV agree commercial partnership
Sky and ITV have agreed a new long-term partnership, extending their previous advertising and carriage agreement. It follows a similar recent announcement with Channel 4. These deals provide opportunities to develop addressable advertising and new services. Despite the opportunity for broadcasters to reach viewers directly online, the relationship with distribution platforms is more important than ever.
Read more…
CNN+ online subscription service
CNN is the latest in a line of broadcast brands to announce a direct-to-consumer offering. CNN+ will launch as an online subscription service in early 2022. CNN+ will feature original, live, on-demand and interactive programming as a standalone service, separate and distinct from CNN, CNN International, and other CNN channels. It is being called the biggest launch that CNN has had since the cable news network first aired in 1980. Yet it could end up being bundled with other services, as major media groups seek to repackage programming for the internet era.
Read more…
Netflix loses North American subscribers
Netflix lost 433,000 subscribers in the United States and Canada in the second quarter of 2021. It is the second time Netflix has reported a loss of subscribers in North America, although it has 73.95 million paying subscribers there. Subscriber growth is showing signs of slowing generally, as Netflix approaches 210 million subscribers worldwide. Netflix is planning to add games to its offering, as another way of attracting and retaining subscribers.
Read more…
Olympics coverage in 4K and 8K UHD
Public service media reform
England penalties watched by 31 million
Smart television security standards
BBC iPlayer shows record growth
ITV launches shoppable television
Multiscreen Index
The quarterly Multiscreen Index offers an invaluable overview of multichannel pay-TV providers around the world and provides an index of the top 100 services by digital subscriber numbers, with top 10 rankings worldwide, by region or mode of delivery, gains or losses.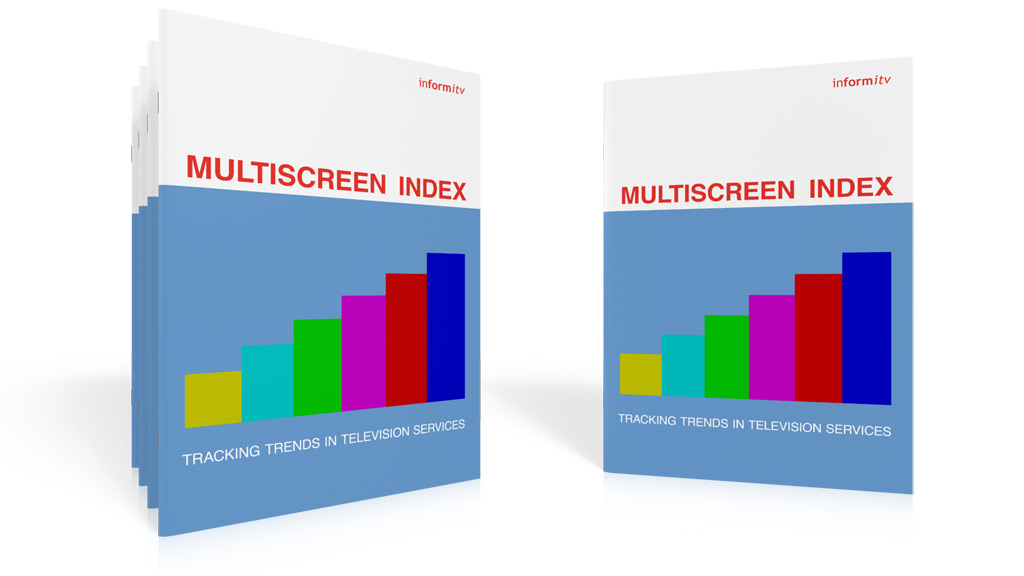 Get this exclusive report
Events
informitv
Supported by an international network of industry specialists, informitv provides strategic consultancy and practical advisory services for clients ranging from startup companies to multinational corporations.
Contact us today to see how we can help you.