Customers of EE, the mobile arm of BT, are being offered home broadband plans that include a 4K capable Apple TV box and access to BT Sport. The service competes with the BT TV offer to its broadband customers. While it is a desirable device, with access to multiple online video services, Apple TV is not television, as we know it, at least not yet.

The 18-month home broadband contracts start at £37 per month and are available exclusively for EE pay monthly mobile customers. They will receive an Apple TV 4K, which normally sells for £179. With it they will be able to access BT Sport and a range of online services, including the BBC iPlayer, ITV Hub, Netflix, Amazon Prime Video, NOW TV from Sky and YouTube. Some of these services require additional subscriptions. Use of the BBC iPlayer requires a television licence.
The BT Sport service will be available in 4K and the Apple TV box supports high dynamic range video and Dolby Atmos audio, with a compatible display and sound system.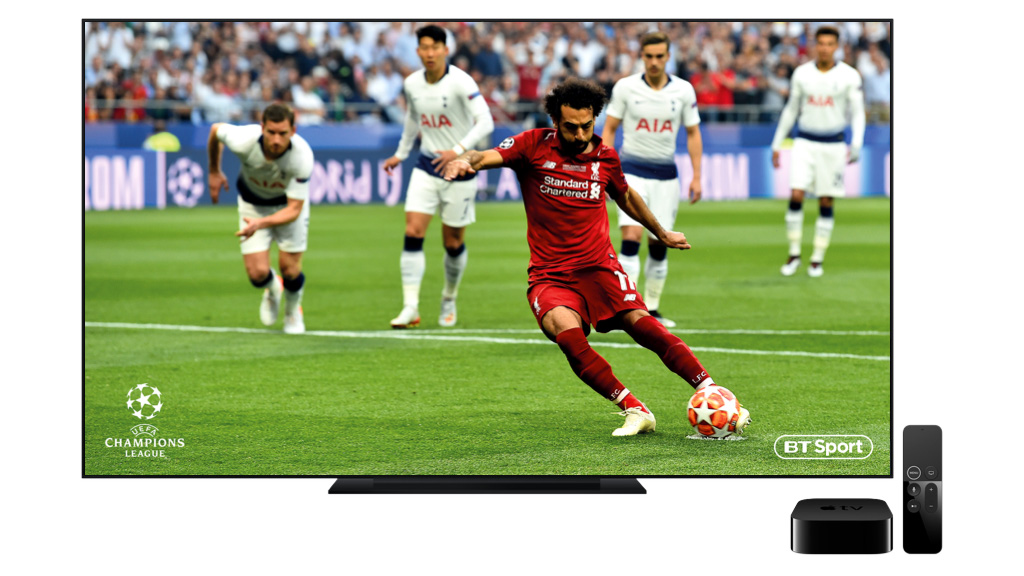 "We're giving customers the TV, film and sport they love in the best quality on Apple TV 4K," said Marc Allera, the chief executive of the BT Consumer division. "By combining Apple TV 4K and BT Sport with EE's award-winning unlimited home broadband, we're able to provide our customers with a premium TV service that not only provides great value for money, but a great experience at home, as well as on the go."
Despite the name, Apple TV is not television in terms of traditional channels, although they can be received through various apps.
EE is promoting the service as "Telly on your terms". This is a slightly strange claim, given that the majority of television viewing in the United Kingdom is of free-to-view channels, but it opens the option of additional services on an à la carte basis.
"More telly than you could ever imagine," says the promotional copy. "With access to apps like BBC iPlayer, Prime Video and BT Sport, Apple TV 4K lets you stream your favourite content live and catch up on the things you've missed. Plus, with a massive library of HD and 4K content from iTunes and the Apple TV app you'll be spoiled for choice."
EE, originally bizarrely branded Everything Everywhere, was the love child of Deutsche Telekom and the former France Télécom, before it was acquired by BT for its mobile network.
EE previously launched its own EE TV service in October 2014, claiming to be "the most advanced television service for the home" in the United Kingdom. It included a proprietary set-top box, with a list price of £300, provided free of charge to all EE mobile customers who signed up to an EE Broadband plan.
EE did not release customer numbers but informitv analysis suggests that when it was acquired by BT it had fewer than 100,000 television subscribers.
So bundling an Apple box seems like a more cost effective way for EE to offer some form of television service. It may not signal the vision or ambition of the original EE TV service, but it has the benefit of association with Apple.