Sunrise Communications in Switzerland is delivering online television through an app that offers ultra-high-definition video among more than 230 channels, with over 110 in high definition. The service is integrated with the Apple TV 4K box, with joint design and development with Apple. Sunrise, which offers a range of communications services, including 5G mobile, is in the process of acquiring UPC Switzerland from Liberty Global.

The Sunrise TV neo app is available for Apple TV, iOS and Android devices, as well as personal computers through a web browser, with support for Chromecast coming.
Sunrise TV neo offers live or time-delayed television, with cloud storage for up to 500 hours of recordings, seven days of ComeBack TV, and a download feature for mobile devices. With the unique split-screen feature, customers can watch up to four channels at the same time on their mobile devices. They can also use the app on up to six devices at the same time.
Customers with Apple devices can use single sign-on, so registration on one Apple device will be automatically synchronized with all their other Apple devices via their Apple ID. This will be made even easier in the future, when the network will recognize customers and log them in automatically.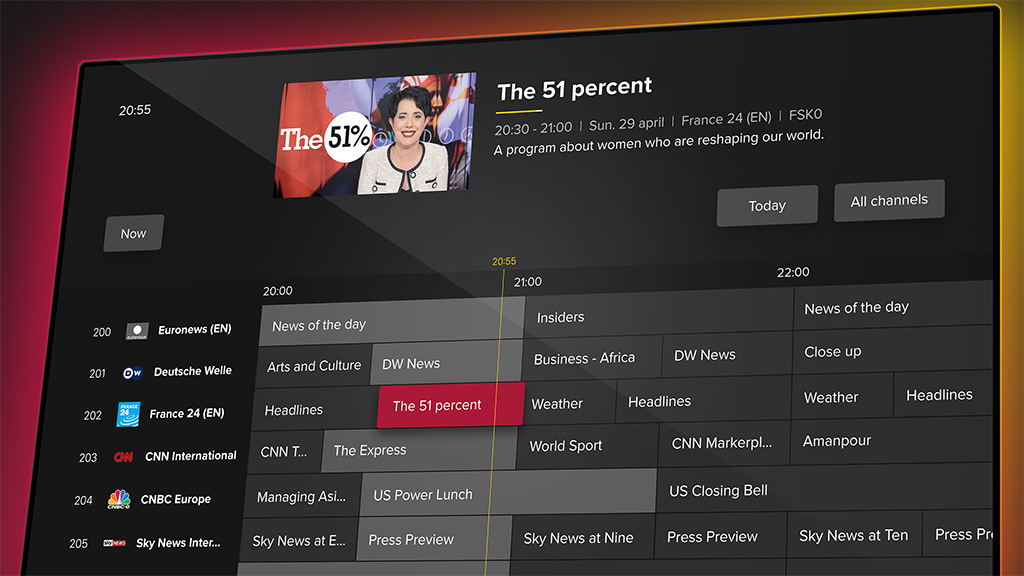 For only CHF 5.00 a month, which is about $5, customers can use Sunrise TV neo on their smartphones and tablets or on a web browser on personal computer. For CHF 20,00 a month, they can additionally use it on Apple TV and on up to six devices at the same time. Both subscriptions are flexible, with no minimum contract duration.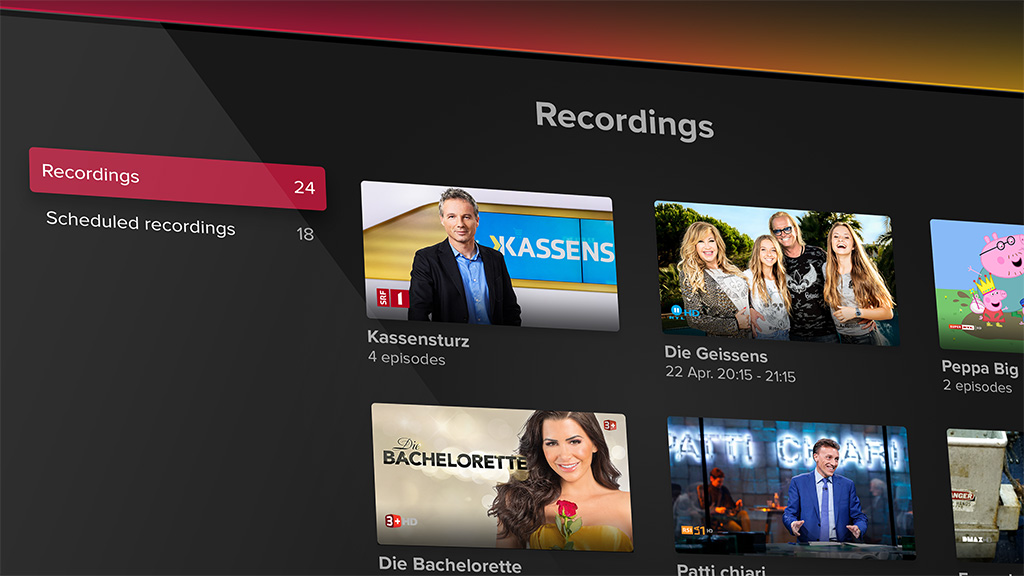 An initial offer for customers taking a Sunrise home internet subscription includes a free Apple TV 4K, with Sunrise TV neo max for 12 months at no charge. Internet services start at CHF 50 a month for 50 Mbps, up to CHF 90 for a 1 Gbps connection.
"Our customers' TV habits are changing: There are more and more screens everywhere. Customers usually have a mobile device with them and want to be able to retrieve TV content everywhere and at all times. The new Sunrise TV neo app works seamlessly on all screens and devices and is a perfect fit for our customers' needs. We are excited to be setting new standards for the TV experience," said Sunrise chief executive Olaf Swantee.
Sunrise recently launched 5G services, filling in gaps for customers without fibre connections. It offers 5G in over 170 locations, in the 700 Mhz and the 2.4/5 GHz bands.
Sunrise has agreed to acquire Liberty Global subsidiary UPC Switzerland for an enterprise value of CHF 6.3 billion.