Canal+, the leading pay-television operator in France, has launched an Ultra HD satellite offer with a new set-top box. The service is delivered from the SES ASTRA satellite at 19.2 degrees east, serving households across the country.

Using their existing satellite dish, all CANAL+ French satellite subscribers will be able to receive a wide range of premium UHD content, including movies, series, original productions and sport, using a new box, known as Le Décodeur.
With eight satellite tuners and integrated WiFi, the set-top box enables multi-device and multi-room video consumption. It has provision for Dolby Atmos audio and HDR video and the Bluetooth remote is designed to support voice control
The box is more conventional in appearance than previous Canal+ devices, which have been more avant garde in design. It comes with a modest 80 gigabytes of storage, but with the option to add a 1TB drive that fits underneath the unit.
"Our new DECODEUR is the most advanced DTH box on the market with ultra-fast channel surfing and a completely redesigned user experience," said Frank Cadoret, who is responsible for distribution at Group CANAL+.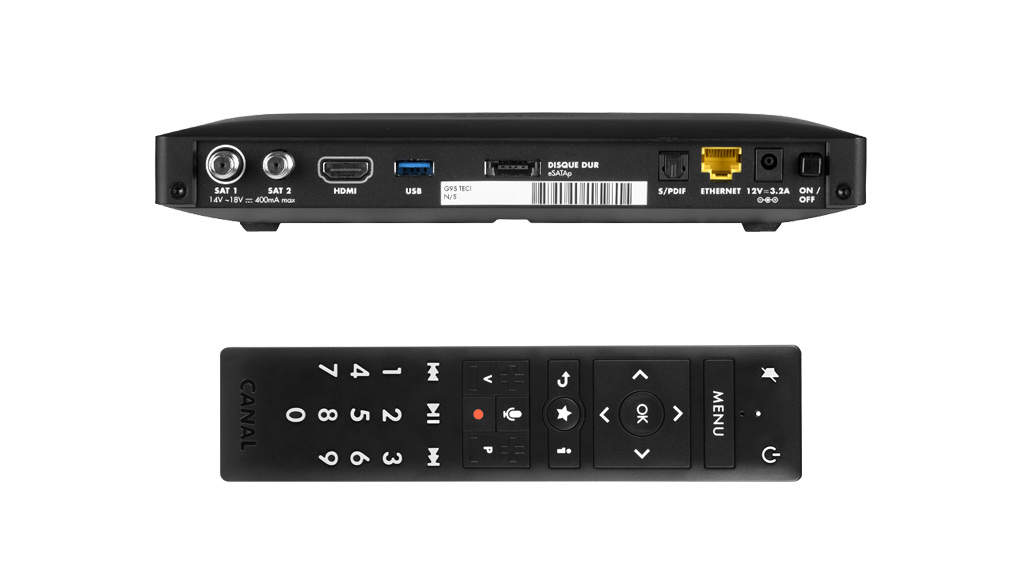 Ferdinand Kayser, the chief executive of SES Video, said: "The commercial launch of this Ultra HD premium channel is a key milestone for the development of mass-market Ultra HD in France. We are delighted to see that French satellite pay-tv subscribers will enjoy the best viewing experience, both in terms of picture quality and functionalities." He added that it demonstrated the role of satellite for linear television distribution, enabling Ultra HD everywhere.
The CANAL+ Group is wholly owned by Vivendi. It has 14 million subscribers worldwide, of which just under five million are in France, a number that has fallen by 390,000 in 12 months and is down from 5.75 million at the end of 2015.