Hulu subscribers will be able to watch HBO and Cinemax as add-on services, for $14.99 and $9.99 a month respectively. The deal was announced in advance of the new season of the hit series Game of Thrones. HBO is owned by Time Warner, which has a 10% stake in Hulu. Online video is becoming more like pay-television every month, with prices to match.

"By combining HBO's iconic programming with our world class user experience and deep content offering, Hulu is giving viewers easy and highly personalized access to the very best of television," said Tim Connolly, who runs distribution and partnerships at Hulu.
Subscribers will be able to watch shows like Game of Thrones when they first air, on live east or west coast feeds, or catch up on them on-demand.
The Cinemax service offers access to theatrical movies and original series, again within the Hulu environment.
Additional live channels, including HBO Comedy and HBO Signature HD, will also become available within the add-ons to Hulu viewers.
"Hulu has been a pioneer in the television streaming business, building a robust user base by offering top-tier programming from a variety of networks," said Sofia Chang, who is responsible for worldwide digital distribution and home entertainment at HBO. She described Hulu as "the perfect partner".
HBO and Cinemax join the range of subscription plans on Hulu, including a plan with limited commercials for $7.99 a month, one with no commercials for $11.99 a month and Hulu with Live TV, with live and on demand programming from more than fifty popular sports, news, entertainment and kids channels for $39.99 per month.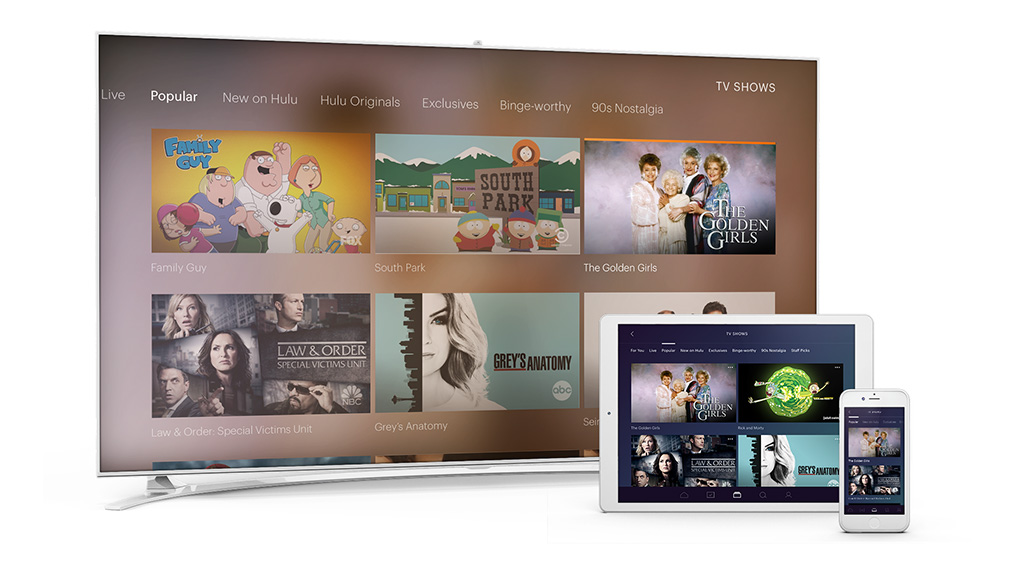 The new Hulu user experience is currently available on fourth generation Apple TV boxes, Xbox One, iOS and Android mobile devices. The add-ons will be available on more devices as the new user experience continues to roll out across additional major platforms over the summer.
Hulu is a joint venture of the Disney-ABC Television Group, Fox Entertainment Group, and NBC Universal, respectively representing The Walt Disney Company, 21st Century Fox, and Comcast, with Time Warner having a 10% stake through Turner Broadcasting System.
Time Warner owns Home Box Office, which provides HBO and Cinemax to approximately 134 million subscribers worldwide.
Netflix executives the objective to become HBO before HBO could become Netflix. Through Hulu it seems HBO is planning to keep its share of the pay-television cake and eat it from the same table as Netflix.
Hulu offered Showtime as a premium add-on from 2015. Both HBO and Showtime are also available through Amazon Prime.