Italian broadcaster RAI and satellite operator Eutelsat are delivering coverage of the final stages of the Euro2016 football championship in ultra high definition. The quarter final between Poland and Portugal was one of a total of seven matches to be covered in the format. The links have been enabled by a compression system provided by V-Nova.

Images from 14 cameras at the Vélodrome Stadium in Marseilles were sent to the International Broadcasting Centre in Paris where they were forwarded to the Eutelsat Paris-Rambouillet teleport. A temporary studio set up by RAI at the teleport added live commentary, after which the special RAI 4K channel was encrypted and uplinked to Eutelsat HOTBIRD satellites. It could only be viewed by Tivùsat homes with a certified conditional access system and an Ultra HD screen.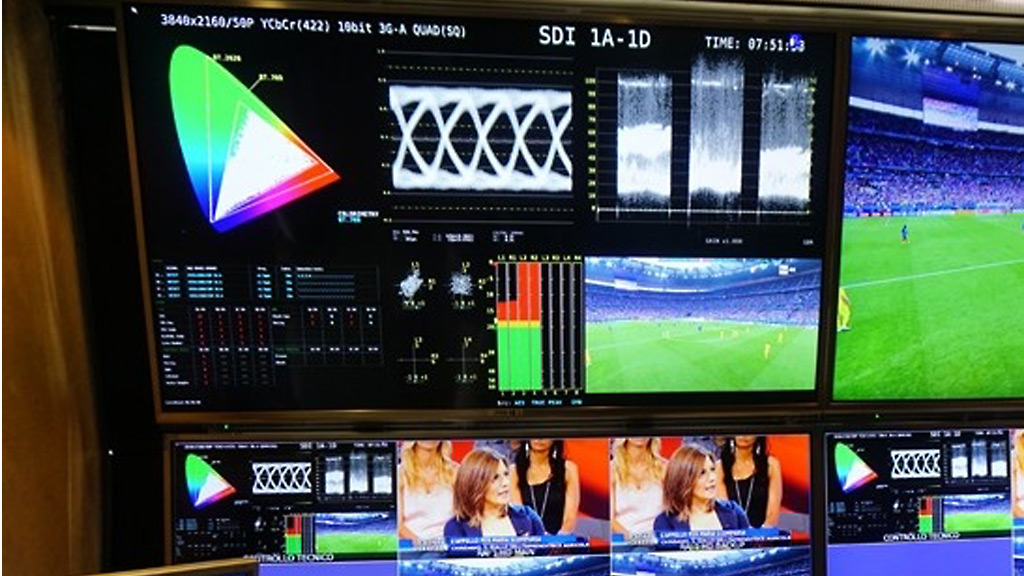 The broadcasts are the most significant provision of live sport in Ultra HD in Italy. They are expected to be followed by the launch of regular channels. Adoption of Ultra HD or 4K screens in Italy is expected to reach a million units by the end of 2016.
The involvement of V-Nova was announced in April, just over a year after the launch of the company, which specialises in video compression.
The contribution link from the International Broadcasting Centre to the teleport was provided using V-Nova P.Link 4K encoder and decoder, powered by PERSEUS compression. It enables a full-frame 3840×2160 50 frames per second signal to be delivered alongside high-definition feeds at low latency, without the need for multi-quadrant synchronisation, simplifying operations.
Guido Meardi, the co-founder and chief executive of V-Nova, said at the time of the announcement: "It demonstrates the hard work gone into making P.Link 4K a product ready for deployment in the most important situations and demonstrates that 4K/UHD contribution is commercially viable today alongside existing services."
Previously, informitv conducted an independent evaluation of the V-Nova PERSEUS P.Link 4K system, which demonstrated visually lossless compression for video contribution in 2160p50 at data rates as low as 200 megabits per second.
That allows visually lossless ultra-high-definition signals to be sent over standard data links using little more capacity than that typically reserved for compressed high-definition pictures.