Hopper 3, the latest version of the digital video recorder from DISH Network in the United States, has 16 tuners. It is designed to avoid channel conflicts when viewing programmes in different rooms, remotely, or when recording several shows. The box also integrates Netflix and YouTube. A new HopperGo personal mobile video drive allows customers to take their programmes with them and play them back on up to five different wireless devices at once.

"Today we are giving consumers even more choice and control over their viewing experience by introducing the most advanced DVR in the world, while also redefining the mobile viewing experience," said Vivek Khemka, the chief technology officer of DISH Network.
Hopper 3 has more tuners than any other digital video recorder. It is able to support up to six 'Joey' boxes in different rooms, connected wirelessly, over co-axial cable or Gigabit Ethernet.
"Consumers may not spend a lot of time thinking about how many tuners they have, but they do care about being able to watch and record all the shows they want to see when they want to see them," he explained. "Having 16 tuners enables us to give our customers a conflict-free viewing experience while also supporting advanced features like our new 4K sports bar mode."
The 'sports bar' mode divides the screen into quadrants, which can each show a separate channel in full high-definition on a 4K display.
"The affordability of 4K TVs has increased dramatically, and consumers are hungry for content and features that really showcase the picture and put the technology to work," said Khemka. "With sports bar mode, we wanted to replicate the fan experience of enjoying several games simultaneously for the home, and combining this feature with our new content offerings gives viewers a rich 4K viewing experience unavailable elsewhere."
DISH is also offering a selection of 4K movies, through agreements with companies including Sony Pictures. 4K programming will also be available through Netflix.
After becoming the first major pay-television provider in the United States to integrate Netflix into a set-top box, DISH is now integrating Netflix into universal search results, along with local recordings, on-demand options and future transmissions.
"The integration of Netflix titles into our search results is one more way we are making the Hopper a true entertainment hub, enabling viewers to easily find the programming they want to watch without having to run multiple searches across platforms," said the Netflix executive.
YouTube will be available on Hopper 3, joining other apps, including Vevo. "Our strategy with Hopper apps is tied to the variety of sources that consumers access for entertainment and information today, making the Hopper a one-stop source for popular content," he added. "The addition of YouTube fits perfectly with this strategy, bringing the videos dominating the Internet today to customers' living rooms, all without the need to switch inputs or devices."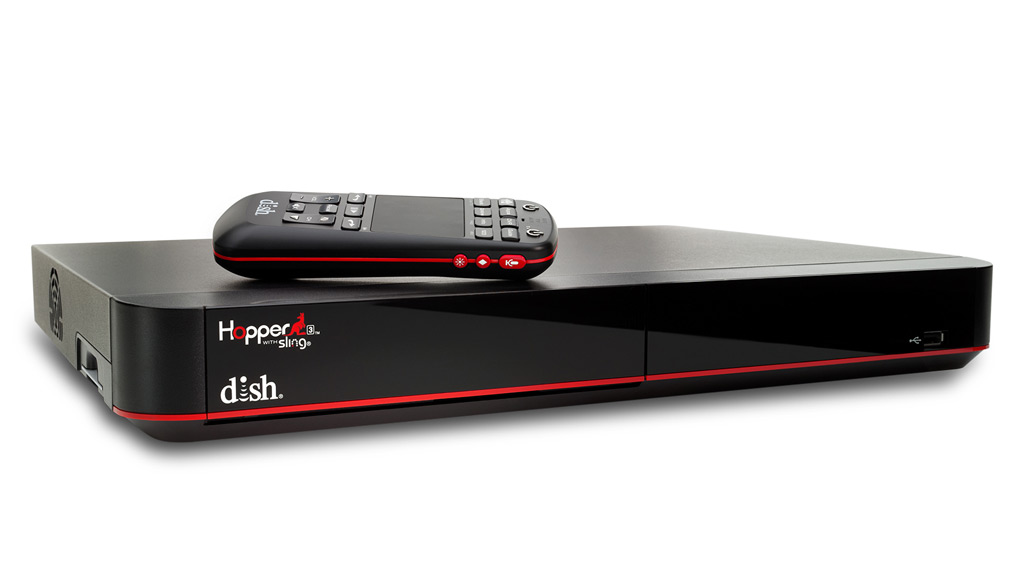 It is a powerful 4K capable box, powered by a quad-core Arm processor from Broadcom. It claims to have seven times the processing power of the previous model. With 2 terabytes of internal storage, it also offers a fast USB 3.0 connection for external storage expansion.
Customers will be able to load programming onto a new portable device, the HopperGO. This can be charged over the USB connection and enables users to move up to 100 hours of recorded programming from the digital video recorder to the 64 gigabytes of flash memory on the portable device. This can then be taken away to enable viewing of programmes on up to five wireless devices simultaneously.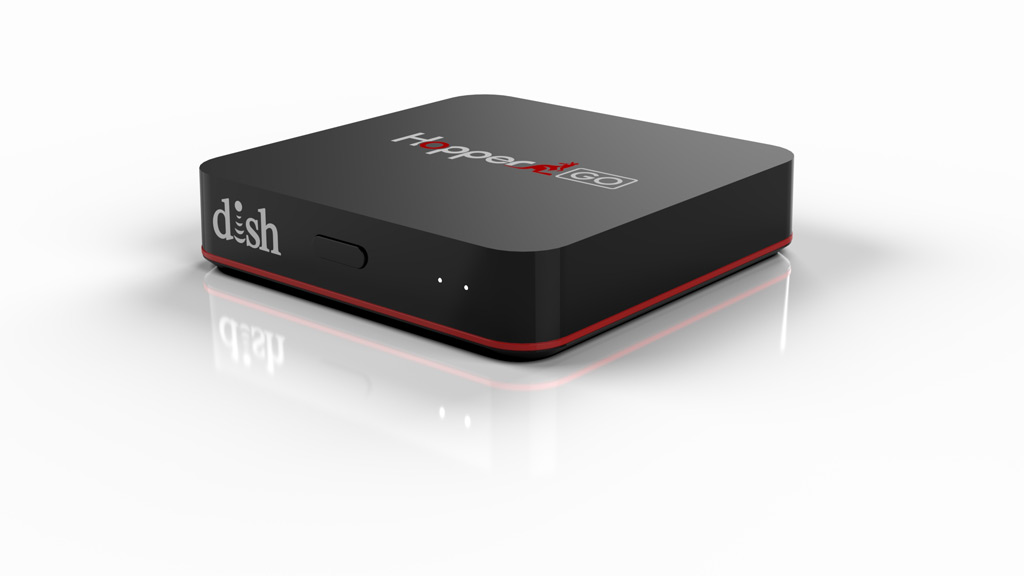 With 13.91 million customers, including those to its Sling TV service, DISH Network is the third largest pay-television service provider in the United States. It ranks fourth worldwide in the informitv Multiscreen Index. It has also been one of the most innovative. It latest hardware demonstrates how service providers are evolving to support multiscreen strategies.