BT will launch an Ultra HD sports channel in August. The assumption of many has been that BT has stolen the first-mover advantage from Sky, although a response seems likely. BT will continue to offer its BT Sport channels, including its exclusive coverage of the UEFA Champions League and Europa League, for free to its broadband customers taking BT TV, or otherwise for £5 a month. It is an expensive loss leader for its broadband business.

BT Sport Ultra HD will be launched in August, with a new BT Ultra HD set-top box. It will feature selected games from the Barclays Premier League, UEFA Champions League, FA Cup and Aviva Premiership Rugby.
BT is saying that it will be the first Ultra HD or 4K channel in Europe, although other demonstration services are already available on satellite.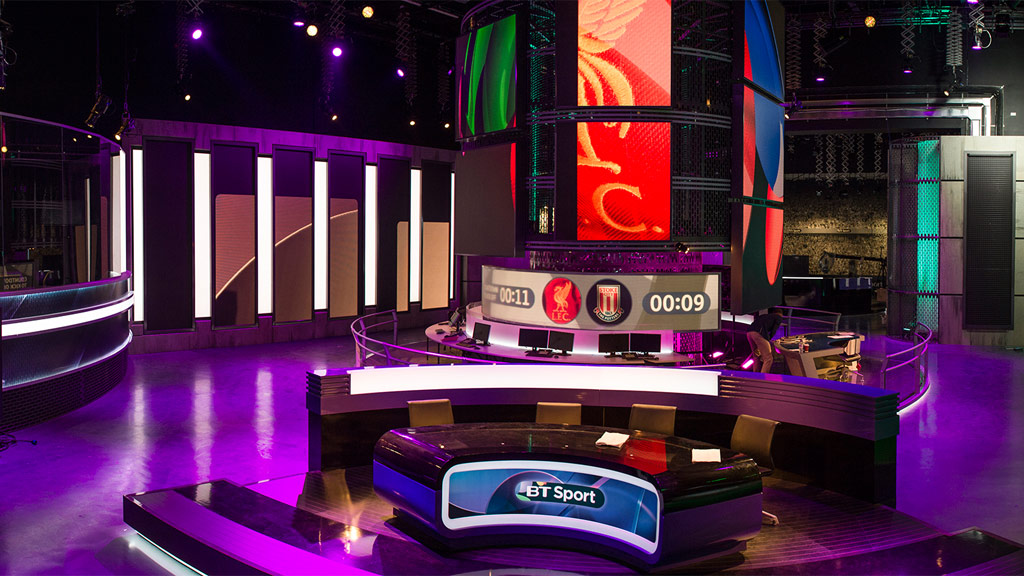 Timeline TV has designed the first purpose-built Ultra HD outside broadcast vehicle in Europe, which BT will use for the provision of its coverage. It features Sony HDC-4300 cameras, a Snell Kahuna vision mixer and EVS servers.
Jamie Hindhaugh, the chief operating officer for BT Sport and BT TV said: "Our Ultra HD coverage of the UEFA Champions League alongside other competitions will bring a truly cinematic experience into fans' living rooms."
The Ultra HD channel will only be available to BT broadband customers with its Infinity service, which offers download speeds of up to 160 megabits per second. It will also require a new BT YouView+ Ultra HD box from Humax, currently being trialled in some BT homes. It is also reported to support the Netflix Ultra HD streaming service.
Sky has been conducting tests of Ultra HD and can be expected to respond with its own service via satellite and a new set-top box, which has been in development for some time as Project Ethan.
Ultra HD could be significant for screens in pubs, clubs and commercial premises, where many people are likely to get their first experience of sports coverage in this format.
Although there are now many 4K screens on the market, there are still relatively few in homes. The BT announcement and any response from Sky will help to promote the sales of Ultra HD or 4K screens, but consumers should beware of apparent bargains. Transmission standards have yet to be agreed, so some screens could be incompatible with features such as high dynamic range.
BT is clearly convinced that taking on Sky with exclusive sports coverage is the best way to sell its broadband services. For those in rural regions still struggling with downstream speeds of less than a megabit per second, Ultra HD may still seem like a pipe dream.
BT has 1.14 million television customers and 3.01 million Infinity broadband customers, up by 905,000 over a year. It has a total retail broadband base of 7.71 million, an increase of 432,000 over a year.
In the year to March 2013, before the launch of BT Sport, BT added 568,000 Infinity customers and a total of 339,000 broadband customers.
Only BT really knows whether its sports service has really retained existing subscribers or attracted new ones. BT appears to be adding slightly more broadband subscribers than in the past, and slightly more than its competitors, but demand for broadband is still increasing, irrespective of football.
The BT Sport channel barely figures in the BARB ratings. It had an audience of 1.26 million for a Premier League match on New Years Day and 1.02 million for a match in February but has otherwise failed to exceed a million individual viewers.
BT might argue that more may have watched in bars and online, but the fact is that for all the hype it is only reaching a minority audience.
BT is rolling out other enhancements, such as a connected red button service to allow users to switch between matches and track the action with a goal alert function and match stats.
Viewers will also be able to watch online and through an app, with a game timeline feature providing instant access to goals and highlights, allowing key events to be seen from multiple camera angles.
A new free to air channel BT Sport Showcase will also present a limited number of UEFA matches free of charge, showing each participating British team at least once.
Time will tell whether investing billions in sport is a better strategy than accelerating the upgrade of its network. In the short term it may actually be a cheaper option.