The Premier League raised an astonishing £5.14 billion for the rights to cover its football matches in the United Kingdom over three years from 2016. It works out at an average of over £10 million a match. It is the annual equivalent of the entire television production budget of the BBC. Sky emerged as the winner, so is it good value?

Between them, Sky and BT will pay £1.72 billion a year for the rights to show football games between the 20 member clubs of the Premier League. That is around the entire annual programming budget of BBC television, across all its channels.
Sky will pay £1.39 billion a year for five of the seven television packages, an increase of 83% on what it paid in the last round and £330 million more than analyst forecasts. It has retained the maximum number of match packages it was allowed under the auction rules, with a total of 126 games a season at an average cost of over £11 million a match.
BT will pay £320 million a year for the other two packages, with a total of 42 games a season. It works out at £7.6 million per game, an 18% increase on the £6.5 million a game it previously paid.
For the 2013-16 period Sky and BT paid a total of £3.02 billion. For 2012-13 period Sky paid £1.77 billion.
Sky apparently paid a premium to retain the majority of the live coverage. Chief executive Jeremy Darroch was over the moon. "This is a good result and confirms that Sky is the unrivalled choice for sports fans," he said. "We went into the Premier League auction with a clear objective and are pleased to have secured the rights that we wanted."
BT, if not sick as parrot, put on a brave face, fielding John Petter, chief executive of BT Consumer, rather than his manager Gavin Patterson. He said: "I am pleased we will be showing Premier League football for a further three years and that we have secured the prime Saturday evening slot." In some ways, BT got a better bargain, gaining some key games at a lower average cost, although failing to deal a knockout blow to Sky.
BT has been offering its BT Sport channels to broadband subscribers for free, in order to attract and retain customers. It says more than three million households have access to BT Sport, rising to more than five million when wholesale deals are taken into account. More than 25,000 commercial premises, including 30% of all pubs, also have access.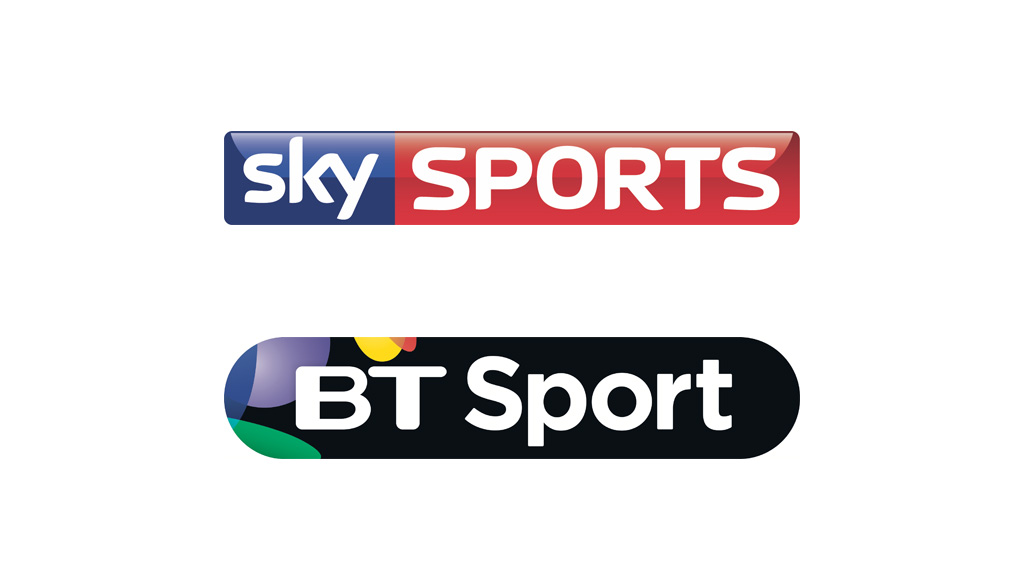 Has it been worth it so far for BT?
In the three months to June 2013, before the launch of BT Sport, BT Consumer revenues were £959 million, of which £276 million was from broadband and television, with 10.18 million active lines, 6.36 million retail broadband customers and 0.73 million television homes. The operating profit was £184 million.
In the last quarter of 2014, BT Consumer revenues were £1,083 million, of which £403 was from broadband and television, with 9.49 million active lines, 7.59 million broadband customers and 1.09 million television homes. The operating profit was £201 million.
By our estimates, BT Consumer has brought in about half a billion pounds in additional revenue since the launch of BT Sport.
Yet the operating profit has only been higher than it was in the quarter before the launch of BT Sport for three out of ten quarters, and the total operating profit was £135 million lower overall.
So BT appears to gained broadband market share at the expense of profitability. Of course it could have gained broadband customers without a multibillion pound sporting bet, by investing in infrastructure and customer service.
The main outcome of the auction appears to be that BT pushed Sky into paying a lot more to maintain its position, meaning that it will be even more expensive for BT to compete for football rights in the future.
Sky helped to create the Premier League and it has been the foundation of its success as a pay-television service, but Sky now has a much more diversified offering of premium programming and communications services.
In the last week of January, Sky Sports 1 reached 6.69 million viewers, with a daily reach of 2.26 million and an audience share of 1.5%, compared with 23.6% for BBC 1, which reaches 75% of the population over a week. Its top score was a Chelsea versus Liverpool match, which attracted an audience of 1.65 million, about the same number that watched Great British Railway Journeys with former political Michael Portillo on BBC 2.
In comparison, the BT Sport 1 channel reached 2.32 million viewers, according to BARB ratings, with an average daily ready of 465,000 individuals and a 0.2% share of the television audience. Its highest audience in January was 1.25 million for a match on New Years Day. That is about the same number that watch the teatime quiz Eggheads on BBC 2.
Around half of all Sky television homes subscribe to Sky Sports. In the event that Sky had failed to win the majority of the Premier League matches it is unlikely that they would all have left Sky for BT. Some might have switched their broadband service, but they would mostly still be watching matches on Sky and Virgin Media.
However, to many commentators, analysts and investors it appeared imperative that Sky retain the rights to the majority of Premier League matches, at almost any cost, if only to maintain its share price.