Tesco has announced the successor to its hudl tablet. The hudl2 has a larger screen with higher resolution and comes with parental controls. The launch comes at a terrible time for troubled Tesco, which is considering the future of its online media subsidiary Blinkbox, as it faces more serious challenges in a competitive retail market.

The hudl2 has an 8.3 inch 1920×1200 pixel screen, an Intel Atom 1.8GHz quad-core processor, 16 gigabytes of memory and runs on the Android Kitkat 4.4.2 operating system. It is available in eight different colours for £129, although Tesco Clubcard users can use vouchers to cut the price to a remarkable £65.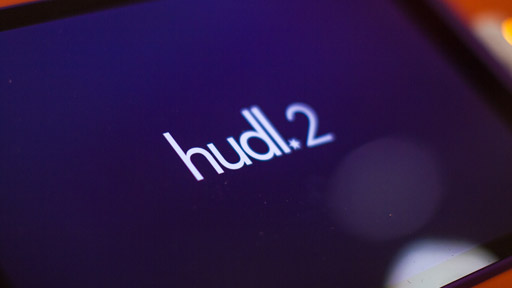 The previous hudl tablet was released a year previously and had a 1440×900 pixel display and ran Android Jellybean 4.2.2. It sold over 750,000 units.
Following the launch, informitv provided consultancy to Tesco in connection with the Hudl product range.
"We've developed a high-quality tablet that's welcoming and accessible to all," said Michael Comish. the group digital officer at Tesco. "Its been designed with our customers in mind and focussed on what they said they want."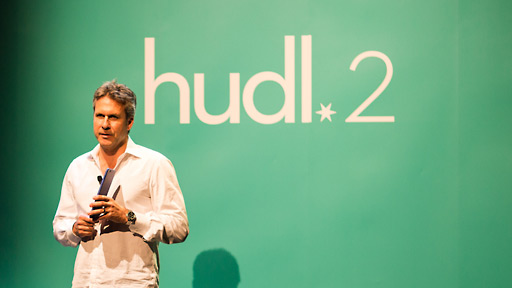 "Where that started for Hudl2 was some fantastic research where we actually spent time with people in their houses observing how they use them, how the family interact with each other," explained Tim Warren, head of product for software on the Hudl team.
Tesco has worked with The Parent Zone to develop a parental control filter, which comes pre-loaded, allowing parents to set up profiles for up to seven users, tailored for age and suitability, including usage time limits.
"The child safety filter on hudl 2 is more parent friendly than anything we have seen before," said Vicki Shotbolt, the chief executive of The Parent Zone. "Tesco really understands that making a tablet as family friendly as possible needs to start at the design stage."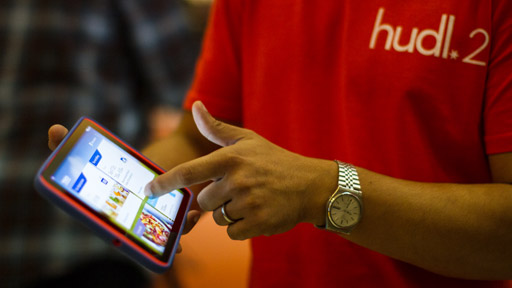 The hudl2 is competitively priced, compared to the cheapest iPad, which starts at £249, and compares well with other Android offerings.
The launch of the hudl2, in preparation for the Christmas market, comes at a terrible time for troubled Tesco. The retailer is reeling from an admission that it may have overstated its first half profits by £250 million, leading to the suspension of four executives and an investigation by the Financial Conduct Authority.
Meanwhile, Tesco is considering selling or shutting down Blinkbox, the online video service it acquired an 80% stake in three years previously, and it has already announced the closure of its Clubcard TV service, powered by Blinkbox.
Michael Comish, who co-founded Blinkbox in 2006, having previously been an executive at Channel 4, would not be drawn on the future of the Tesco subsidiary at the hudl2 launch.
While Tesco faces increasing competition from low cost supermarkets like Aldi and Lidl, its online media business faces formidable opponents in Netflix, Amazon and Sky.
Interestingly, Dave Lewis, the recently appointed chief executive of Tesco, who formerly worked at Unilever, still sits on the board of Sky as an independent non-executive director.
With an annual turnover of around £70 billion and pre-tax profits of around £3 billion, give or take the odd half billion, the hudl and Blinkbox businesses may look like a distraction to Tesco, but the retailer needs to articulate a clear digital strategy. If anything, it needs to invest more in its online platforms and developing a closer relationship with customers.