The number of homes in the United Kingdom with BT TV increased by just 5,000 in the second quarter of 2014, with the total remaining at just over a million, over seven years after launching BT Vision. BT added fewer than 174,000 television homes since the launch of the BT Sport channel at the beginning of August 2013. So is its strategy of focussing on sports coverage paying off, given that TalkTalk added 185,000 television homes in the second quarter alone, reaching over a million in around 18 months, without an extraordinary investment in exclusive programming?

BT reported a quarterly increase of 40,000 television homes, which is less than in each of the previous three quarters, but adjusted its base to account for 35,000 inactive customers, as part of the process of exchanging its original set-top boxes, leaving a net addition of only 5,000 homes. BT does not report gross additions or churn, or indeed how many homes actively use the BT TV service. Its definition of a television customer is a home with either a BT Vision or YouView box, registered and enabled to receive video on demand services. In all, BT TV added just 174,000 homes in the twelve months to the end of June 2014, compared to 105,000 in the previous 12 months, before the launch of BT Sport.
The sport strategy is arguably more of a means to retain and gain broadband customers through bundling. BT added 104,000 retail broadband customers in the quarter, which was also the lowest gain for three quarters, just above the 95,000 for the same period a year previously, or 85,000 for the same quarter a year before that.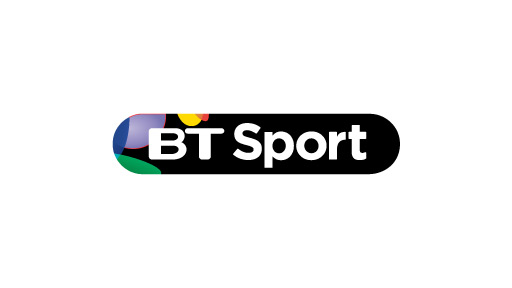 BT reported a total of 7.39 million broadband subscribers, compared to 6.80 million a year previously, an increase of 586,000, giving it 40% of the retail market. However, BT gained 414,000 broadband subscribers in the previous year, so its not clear how much can be attributed to BT Sport, or how far it has stemmed defections to other providers. In any case, the number of BT customers with fibre broadband, at least fibre to the nearest street cabinet, increased by 226,000 in the second quarter, and nearly 900,000 over the year, to a total of 2.33 million.
In comparison, TalkTalk added 185,000 television homes in the second quarter alone, and 712,000 over the year, taking its total to 1.10 million. TalkTalk reported a total of 4.20 million broadband subscribers, an increase of 135,000 over the year. The company has 0.24 million customers on fibre connections, at least to the nearest cabinet, an increase of 34,000 in the quarter, or 146,000 in a year.
Sky meanwhile added 76,000 in the second quarter and 264,000 over the year, for a total of 10.42 million. Sky reported 5.25 million broadband subscribers, up 341,000 over the year.
BT appears to be gaining broadband customers faster than TalkTalk or Sky, but it is unclear how much of this is down to its investment in sports coverage, its network or efforts to improve customer service.
TalkTalk appears to have been more successful giving away television boxes to its broadband subscribers than BT, without an extraordinary investment in exclusive programming. TalkTalk was one of the top ten services in the informitv Multiscreen Index by net subscriber gains in the first quarter of 2014.
BT has higher average revenue across its customer base, at around £33 a month, compared to around £26 for TalkTalk, but far less than the £48 Sky achieves with its pay-television led proposition.
It will be significant how far BT TV picks up with the next football season. BT has said it has around 3 million direct BT Sport customers and with wholesale deals is in around 5 million homes. It has also signed up 19,000 pubs, clubs, hotels and other commercial premises.
Given that BT TV is only in just over 1 million homes, the implication is that 80% of BT Sport viewers are watching the channel on a competing television service like Sky or Virgin Media, view online, or simply watch in a local bar.
In any case, viewing of the two BT Sport channels is a minority interest, with average viewing across all individuals in the United Kingdom ranging from 1 to 7 minutes a month, according to BARB data, compared to around 17 minutes for Sky Sports 1 and around 5 to 6 hours a month for BBC 1.
The informitv Multiscreen Index tracks trends in television services and provides an overview of annual and quarterly changes in subscriber numbers across 100 leading pay television services worldwide.
www.bt.com
www.talktalk.co.uk
www.sky.com
www.barb.co.uk
www.multiscreenindex.com