AT&T has confirmed that it will acquire DIRECTV in a stock-and-cash transaction for $95 per share. This implies a value of $48.5 billion, or $67.1 billion including the net debt of DIRECTV. A combined AT&T and DIRECTV would have 25.91 million television homes in the United States and access to a total of nearly 44 million television subscribers in the Americas. Subject to regulatory approval, the deal is expected to close within 12 months. AT&T said the deal combines complementary strengths to create a unique new competitor with unprecedented capabilities in mobility, video and broadband services, as a stronger competitive alternative to cable.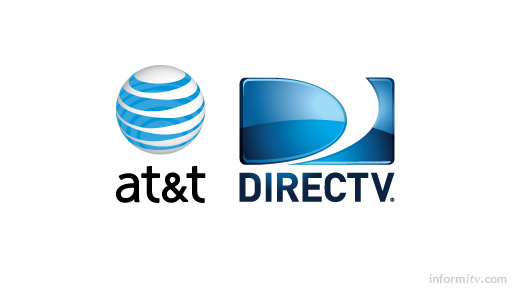 AT&T broadband and DIRECTV television will still be available as standalone services for at least three years, but the implication is that they will be offered on a bundled basis and increasingly integrated. AT&T has an existing partnership to sell the DirecTV satellite service in areas where it offers broadband but not its own U-verse television and video service.
As part of the deal, AT&T has committed to build and enhance high-speed broadband service to cover a further 15 million customers within four years, through a combination of fibre and copper networks, mainly in rural areas where AT&T does not provide high-speed broadband today. This is in addition to previously announced 'Project VIP' broadband expansion plans. The company has reaffirmed its commitment to net neutrality conditions for three years after the deal closes.
The acquisition will facilitate the delivery of multiscreen services, across a variety of networks, in the home and on the move.
DIRECTV is currently the largest pay-television group in the informitv Multiscreen Index and the second largest in the United States, ranked after Comcast by subscriber numbers. AT&T is not in the top ten worldwide, although it currently ranks number five in the United States.
However, AT&T has a market capitalisation of about $190 billion while DIRECTV is valued at around $43 billion.
"This is a unique opportunity that will redefine the video entertainment industry and create a company able to offer new bundles and deliver content to consumers across multiple screens – mobile devices, TVs, laptops, cars and even airplanes. At the same time, it creates immediate and long-term value for our shareholders," said Randall Stephenson, the chairman and chief executive of AT&T.
Mike White, the president and chief executive of DIRECTV, described the deal as a "compelling and complementary combination," creating a "stronger, more competitive company, well positioned to meet the evolving video and broadband needs of the 21st century marketplace."
Both DIRECTV and AT&T have been gaining subscribers consistently. DIRECTV has lost subscribers in just two quarters since 2006 but has otherwise gained 4.31 million subscribers in that period. DIRECTV has meanwhile gained every quarter, building from zero to 5.64 million video subscribers, although growth has slowed as the market reaches saturation. So between them they have gained 9.95 million video customers. In the same period, Comcast and Time Warner have lost around 3.85 million video subscribers between them.
Although seen as a mature market in America with limited opportunities for further growth, pay-television nevertheless generates billions of dollars a year in cash for the leading players. DIRECTV has grown revenues at 10% a year since 2010 and earnings at 8%, generating $8 billion in cash in 2013, over $6 billion of which was from the United States market, with average monthly revenues per user of over $100.
The merger would create a combined service with the scale to rival that of Comcast, which is currently seeking to acquire Time Warner Cable, resulting in a merged cable footprint of just under 30 million subscribers, after some are traded off with Charter Communications.
United States
Service
Change
quarter
Subscribers
m
202,000
59.67
Comcast
24,000
22.60
DIRECTV US
12,000
20.27
Time Warner Cable
-34,000
11.16
AT&T U-verse
200,000
5.64
© 2014 informitv Multiscreen Index. All rights reserved.
The AT&T deal is even higher in value than the planned Comcast acquisition of Time Warner Cable. With over 56 million video customers between them in the United States, which is over half the national market, both merged operations would be well ahead of DISH Network with 14.10 million subscribers. Next in rank would be Charter, which would have around 5.58 million if the Comcast deal goes through, and AT&T rival Verizon FiOS with 5.32 million television subscribers.
That begs the question of what will become of DISH and whether Verizon can be expected to match the move. A combination of Verizon and DISH would have 19.24 million video subscribers.
That scenario would leave three major players, with around 75 million subscribers between them, or around three quarters of the pay-television market in the United States. Smaller players, like Charter, CableVision, Mediacom and Suddenlink could be left to huddle together or eventually be picked off in further deals.
Mature markets tend to lead to mergers and acquisitions. Big businesses prefer oligopolies with a small number of competing players, with inevitably reduces competition.
"The pay-television market is rapidly reconfiguring through mergers and acquisitions. Further consolidation was inevitable in the context of the planned merger of Comcast and Time Warner Cable," said Dr William Cooper, editor of the informitv Multiscreen Index. "We can expect more to come."
DIRECTV and AT&T offer services over distinct distribution systems. As a direct to home satellite service DIRECTV has national coverage, while AT&T U-verse delivers video over internet protocols across fibre-optic and copper wire networks in 139 metropolitan markets in 22 states.
While there may be less operational overlap than between two cable television service providers, there are nevertheless substantial economies of scale and negotiating benefits in terms of programming costs from a combined operation. DIRECTV also has exclusive pay TV rights to NFL Sunday Ticket coverage of every out-of market game on television, computers and mobile devices.
AT&T expects cost savings of at least $1.6 billion a year after three years, primarily driven by increased scale in video.
AT&T will immediately gain a national video subscriber base, while DIRECTV gains access to a wired and wireless broadband network over which it can offer video on demand multiscreen services.
It has been suggested by some financial analysts that the acquisition will enable AT&T to free up broadband capacity to enable faster network connections by delivering television over satellite. Yet connected networks offer significant benefits in being able to deliver on demand services to multiple devices. However, the addition of the satellite service will enable AT&T to offer high-definition multichannel television in areas, particularly rural regions, where broadband capacity will remain relatively limited.
In addition, AT&T gains 11.93 million DIRECTV customers in the fast developing Latin America market through Sky Brasil and PanAmericana, and a 41% share of Sky Mexico, which has 6.15 million subscribers. To facilitate regulatory approval in Latin America, AT&T intends to divest its interest in the mobile operator América Móvil.
Like the proposed Comcast deal, the AT&T acquisition again changes the pay-television picture. It demonstrates that the future of pay-television is not as a standalone business, or even as part of a triple or quad play proposition, but as part of a converged communications service that is likely to dominated by a few major players in each market.
The informitv Multiscreen Index measures the performance of 100 satellite, cable and telco television and video services worldwide by their current digital subscription numbers. The latest report is available from multiscreenindex.com.