British Sky Broadcasting is reported to be seeking to acquire control of Sky Deutschland and Sky Italia, giving it a combined base of over 19 million television subscribers across Europe. The plans are said to be an early stage and could face regulatory challenges. A single European Sky operation could be better placed to bid for sports and movie rights.

BSkyB has a market value of around £14 billion. It is currently 39% owned by 21st Century Fox, which owns 55% of Sky Deutschland and 100% of Sky Italia as well as having an equity interest in Star TV and Tata Sky.
Fox was split from News Corporation in mid-2013, with the publishing business continuing under that name.
News Corporation previously sought to take full control of BSkyB in 2010 and 2011 but that faced political opposition following controversy surrounding certain newspaper titles under its ownership.
"We've made no secret of our belief over the years that we think the Skys are strong together," James Murdoch, the chief operating office of Fox told analysts in a conference call.
Fox reported revenues of $8.22 billion for the first three months of 2104, of which $1.53 billion came from direct broadcast satellite television, with the remainder coming from cable network programming, movies and television.
Profits from satellite broadcasting were down to $58 million for the quarter, compared to $91 million for the same period the previous year. That reflects higher programming costs.
According to the informitv Multiscreen Index, Sky Deutschland increased net subscribers by around 64,000 in the quarter, taking the total to 3.73 million, while Sky Italia remained unchanged at 4.75 million.
Together with Sky in the United Kingdom and Ireland, with 10.61 million television customers, the European Sky television operations have a total of 19.09 million subscribers.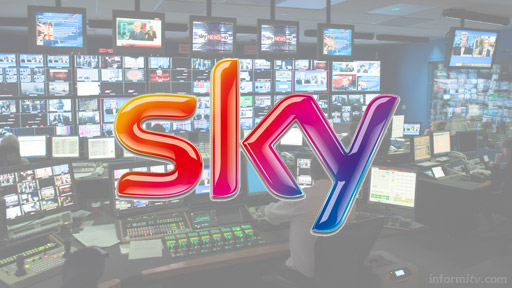 In practice, the three Sky companies have been working closely together for years. They share a similar brand and set-top box technologies. A consolidated operation would be an even more significant global player, better placed to compete for pan-European sports and movie rights.
It comes as Sky faces competition for sports rights from BT in the United Kingdom and from online video services such as Netflix and Amazon.
Sky also faces consolidation in the European cable television market, notably from Liberty Global, which now owns Virgin Media and has 12.23 million digital cable television subscribers across Europe.
In the United States, Comcast is seeking to acquire Time Warner Cable, while there is talk of AT&T acquiring DIRECTV.
Scale will be increasingly important as pay-television operators face increasing competition globally.
The informitv Multiscreen Index measures the performance of 100 satellite, cable and telco television and video services worldwide by their current digital subscription numbers. The latest report is available from multiscreenindex.com.
www.sky.com
www.sky.de
www.sky.it
www.21cf.com
multiscreenindex.com