AT&T is reported to have approached DIRECTV about a possible purchase of the American satellite television company. AT&T has a market value of around $185 billion, while that of DIRECTV is approaching $40 billion. If the deal were to come to fruition it would match, if not exceed, the scale of the proposed Comcast bid to buy Time Warner Cable for $45 billion. One way or another, further consolidation is on the cards among pay-television players.

The news of the approach was reported by the Wall Street Journal, citing unnamed sources familiar with the discussions.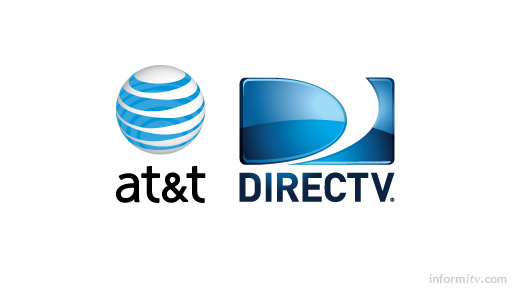 DIRECTV is currently the second largest pay-television operator in the informitv Multiscreen Index, ranked after Comcast by subscriber numbers. AT&T is not in the top ten worldwide, although it currently ranks number five in the United States.
AT&T has gained 5.66 million television subscribers in America since launching its U-verse IPTV service in 2006, largely at the expense of cable companies. The telco has a total of 16.50 million broadband customers.
However, the U-verse expansion is expected to peak in 2014. Acquisition of the satellite operator would give it a national footprint.
DIRECTV has 20.25 million television subscribers, an increase 4.87 million over eight years.
As a satellite service, DIRECTV has a structural disadvantage against the ability of cable and telco networks to offer video on demand.
Although for a decade the strategies of pay-television have been driven by the concept of the triple-pay bundle of video, voice and internet services, digital convergence means that the future is really about mobile and broadband, with premium media services providing the point of differentiation.
AT&T already has an agreement to offer a co-branded version of DIRECTV in states where the telco offers residential telephone and broadband services. DIRECTV also sells AT&T broadband services to its customers.
Satellite and telco operators in the United States have been steadily gaining subscribers, while many cable companies have experienced customer losses.
A potential acquisition of DIRECTV would create a service to rival that of Comcast, which is currently seeking to acquire Time Warner Cable.
A combined Comcast and Time Warner Cable operation would have slightly fewer than 30 million television customers, after divesting a number to Charter Communications.
A combined DIRECTV and AT&T would have 25.91 million television homes. That is well ahead of DISH Network with 14.06 million, significantly more than Charter, which would have around 5.58 million if the Comcast deal goes through, and ahead of AT&T rival Verizon FiOS, with 5.32 million television subscribers.
Between them, a combination of Comcast and Time Warner Cable, and AT&T with DIRECTV, would have 55.77 million subscribers out of around 115 million television homes in the United States, or more than half the pay-television market.
If AT&T were to acquire DIRECTV, it seems likely that Verizon would seek to match the move, possibly with a bid for DISH Network.
In the event that AT&T and DIRECTV are unable to reach an agreement, a long-anticipated merger of DIRECTV and DISH Network, previously blocked by regulators, appears more likely. That combination would have 34.31 million subscribers, making it the largest pay-television operator in the United States, or indeed the world.
These prospects all raise potential competition concerns, but if as seem probable the Comcast acquisition of Time Warner Cable is approved, with conditions, the way is likely to be open to other major mergers. The argument will be that consolidation is necessary for even the larger operators to compete.
That will leave a long tail of much smaller cable companies that may struggle in the shadow of much larger operators with economies of scale to invest in programming and infrastructure to deliver the next generation of multiscreen services.
The informitv Multiscreen Index measures the performance of 100 satellite, cable and telco television and video services worldwide by their current digital subscription numbers. The latest report is available from multiscreenindex.com.