Sky has announced record annual operating profits of £1.2 billion. While subscriber growth is slowing in its traditional satellite television business, BSkyB is diversifying its offering, with the launch of NOW TV. It has also made a modest $10 million equity investment in Roku, giving it the option to distribute its own branded version of the low-cost streaming box. Sky will also offer some of its programming on YouView through TalkTalk, which may be seen as a sign of a developing relationship.
Sky has 10.6 million satellite television subscribers, more than 9 million of which now have Sky+, including 4.3 million with Sky+HD. Sky added 312,000 net new television subscribers over the last year, with churn maintained at below 10%.
Sky has 4 million broadband customers, with 3.4 million taking a bundle of broadband, television and telephone services. This will now be extended to customers in the Republic of Ireland through an agreement with BT Ireland.
The Sky Anytime+ service, which adds video on demand to a Sky HD box over any broadband connection, now has over a million active users.
Over the next year, Sky plans to enhance its existing Sky+ app to allow customers to use an iPad as a remote control for browsing the electronic programme guide, manage their Sky+ planner and select programmes to watch, pause, fast forward and rewind.
Over 2.7 million users accessed the Sky Go over-the-top service, which offers 32 channels of live and on-demand programming and movie rentals. The company says that over the next 12 months it will continue to extend the service to make it available to more devices and add new features such as pause and rewind, search and personal recommendations.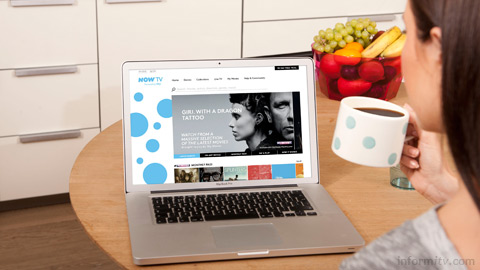 The NOW TV brand, recently launched by Sky, will also offer Sky television programming on a pay-as-you-go basis. Sky plans to spend around £30 million on marketing NOW TV. It will be available to anyone in the United Kingdom with a broadband internet connection, initially on Windows and Mac personal computers and certain Android smartphones. It will be available on iPhone, iPad and Xbox within a month, on YouView when it launches and other platforms including Sony PlayStation 3 and Roku later in the year.
Roku provides a range of small media streamers that compete with devices like the Apple TV. A $10 million equity investment in Roku will allow Sky to rebrand and distribute versions of Roku streaming devices in the future, as well as providing NOW TV programming on Roku boxes through a previously announced carriage deal.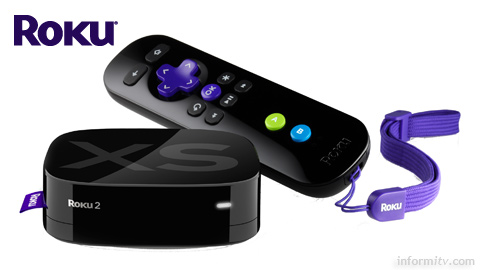 Sky has also announced a wholesale distribution agreement that will allow TalkTalk to offer customers of the new YouView platform a range of entertainment, sports and movie channels, although only it seems in standard definition.
Notably, there was no mention of 3D programming, although there will be some 3D coverage of the Olympics available on the Sky satellite platform.
"We have delivered record financial results after another year of strong operational growth. Our consistent approach of investing where it matters most to customers and improving efficiency behind the scenes is working extremely well," said Jeremy Darroch, the chief executive of British Sky Broadcasting.
Sky appears to be responding well to the threats and opportunities of broadband distribution. While satellite remains a solid platform for delivering high definition television to mass audiences, Sky is clearly also investing in extending its distribution through broadband not only to its own boxes but also to third-party devices.
The distribution agreement with TalkTalk will enable its rival broadband provider to carry a range of Sky services on its YouView product, including sports, movie and entertainment channels. This may be a prelude to a closer relationship in which Sky and TalkTalk compete with BT.
TalkTalk has announced that customers to its Plus package will receive a free YouView set top box, which retails at £299.00, with a 12 month free subscription to the LoveFilm Instant streaming service. That is subject to signing up to an 18-24 month broadband contract.
It further complicates the positioning of YouView, on the day it hits high street stores. Its public service broadcaster backers suggest is an evolution of free-to-air television, while its broadband partners appear more interested in its prospects as a pay-television platform.
Meanwhile, distribution through low-cost Roku boxes will compete with YouView for those that simply want to augment the existing television experience, where Sky will sit alongside companies like Netflix.
Sky is keeping its options open with a bold and broad broadband strategy that will extend its overall reach in an increasingly complex and competitive market.
www.sky.com
corporate.sky.com
www.talktalk.com
www.talktalkgroup.com