Bill Patrizio, the chief executive of Red Bee Media, is leaving the media services company with no role to go to and no successor announced. He told Broadcast: "There's no mystery or media story — my departure is about finding the next role where I can really make a difference". This is the latest in a succession of surprise departures through the revolving doors of Broadcast Centre in West London. In the last two years Red Bee Media has lost its Chief Technology Officer and Chief Commercial Officer, neither of whom have been directly replaced.
The former president of broadcast network services at Technicolor joined Red Bee Media as chief executive in January 2009.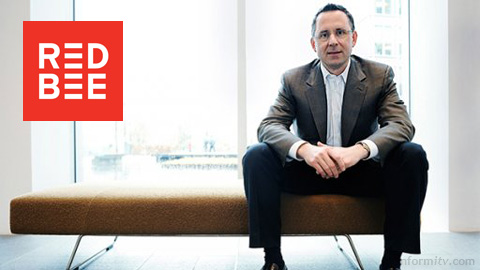 Chairman Michael Cook said: "Over the last three years he has successfully grown the business year on year and led its transformation into a commercially focussed global organisation".
For the year to the end of June 2011 the company reported revenues of £145 million, up from £113 million in 2006, and an operating profit of £24 million.
Red Bee Media is ultimately owned by an investment fund managed by Macquarie, which purchased the former BBC Broadcast business in 2005 for £166 million, on the basis of a ten-year contract to provide playout and other media services to the BBC.
The company subsequently acquired the playout business of Channel Four but has more recently been focussed on developing new media services.
In January 2012 Red Bee Media announced that it was moving its headquarters from Broadcast Centre to offices in Ealing, while the playout and technical teams would remain on the BBC campus in White City.
There has been industry speculation for some time that the company is open to acquisition but as yet nothing has come to fruition.
Ericsson picked up the Technicolor broadcast services division, which provides playout services for ITV among other broadcasters, for around £15 million in an acquisition announced in March.
"We haven't put the 'For Sale' sign up" Bill Patrizio told Broadcast in January. "There's no sense of 'let's just do something because all we care about is the next six months'."
Almost six months on there is still no for sale sign, or at least no immediate buyer, but for the chief executive it seems it is time to go. The challenge for any successor will be to convince the BBC to renew its outsourcing contract, at a price that will maintain their apparent profits.