Red Bee Media, which manages video-on-demand media for all the main terrestrial broadcasters in the United Kingdom, is now developing its own "media grade" online video platform. RedPlayer is based on Videoscape Media Suite from Cisco, one of the innovation partners backing the YouView initiative. In concert with Cisco, the broadcast services company is now aiming to become an end-to-end provider of video management and distribution direct to the consumer.
Red Bee Media was formed from the former BBC Broadcast division and provides playout and publication services for the BBC and other broadcasters, and manages media for the BBC iPlayer, ITV Player, 4OD and Demand Five services, which are delivered through separate technology platforms and proprietary players. The new RedPlayer solution is being positioned as a next-generation online video platform.
"The online video market has rapidly evolved, driven by consumer demand for higher quality and a greater variety of content made available across multiple platforms. As a result, businesses need to deliver a better experience with intuitive search and recommendation tools through a better user interface," said Bill Patrizio, the chief executive of Red Bee Media. "Working together with Cisco to marry our skill sets is a natural evolution of our business, and gives us the opportunity to deliver multi-platform online video services with unmatched quality of service and reliability."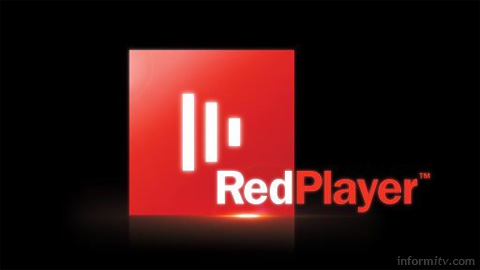 "Online video has become a critical play for our broadcast and media customers, and we are excited to partner with Red Bee Media to bring our multi-platform online video player service portfolio to market," said Enrique Rodriguez, the senior vice president of the Cisco service provider video technology group, who was previously responsible for the television, video and music business at Microsoft, including the Mediaroom platform. "Through Cisco Videoscape, we are uniquely positioned to offer content providers the necessary components for an end-to-end managed service that includes all forms of content management, syndication and publication."
The Cisco Videoscape Media Suite includes products for managing content, access entitlement, and publishing, together with client players for Windows and Mac computers. When it was announced at the Consumer Electronics Show in Las Vegas in January, Cisco said it was working with several major global service provider customers, including Telstra in Australia, to enable next-generation video experiences through the Videoscape platform.
Cisco chief executive John Chambers then described Videoscape as "a software architecture" that service providers can implement rather than a platform or a product that they can buy. As informitv noted at the time, Cisco is primarily a technology provider and has displayed little empathy for television or video as a medium, despite its pronouncements that within a few years video will account for 90% of all internet traffic.
That is where Red Bee Media, with its intimate understanding of the television environment and the needs and expectations of broadcasters, gained through delivering services for the likes of the BBC, can add value.
Red Bee Media says its platform has been specifically designed to support a flexible distribution model that can serve current and emerging outlets, including personal computers, smart phones, tablets, gaming consoles and connected televisions.
While most existing online video platforms provide access to a library of media available on demand, Red Bee Media says this leaves out two of the core elements of television: live programming and an electronic programme guide. RedPlayer will apparently include rich metadata and recommendation technologies to offer dynamically created suggestions of programmes based on past preference and demographic profiling.
"The online video market has developed considerably in recent years, both in terms of technology and viewer demographics," explained Steve Plunkett, the director of technology and innovation at Red Bee Media. "This has attracted increasing volumes of high quality content, a broader range of content providers and raised viewer expectations. Now brands, rights holders, production companies and studios are competing directly with traditional broadcasters through the open market of the internet. Slow, unreliable video platforms are no longer good enough, especially when customers are paying for content."
One might be forgiven for thinking that the last thing the world needs is yet another online video platform and that this move comes around five years too late. There is no shortage of online video players, like Brightcove or Ooyala. However, historically many broadcasters have commissioned their own bespoke solutions, developed and operated by companies like ioko, recently acquired by Kit Digital. As a result, each broadcaster has a separate system, although Red Bee manages media for all five terrestrial broadcasters in the United Kingdom.
There once was a plan to combine their offerings in an integrated online platform, dubbed Project Kangaroo, which was blocked by the Competition Commission because it looked rather like a cartel. The assets of that initiative were acquired by the broadcast transmission network operator Arqiva and launched as SeeSaw, but without exclusive access to programming the platform failed to distinguish itself in the market and the plug was unceremoniously pulled on the project.
That leaves YouView, the hybrid broadcast and broadband platform concentrating initially on a network connected digital video recorder, backed by the same line-up of British broadcasters, together with two leading broadband service providers, and Arqiva, but with pay-television providers Sky and Virgin Media noticeably absent.
Unlike YouView, the opportunity for the Red Bee Media platform is to deliver television everywhere, to diverse network-connected devices and displays, through a common platform but branded for different broadcasters and programming providers, without the complex politics and regulatory issues of a joint venture vehicle.
As such, the Red Bee Media approach seems sensible. Whether broadcasters rush to replace their existing platforms is as yet unclear, but it is increasingly apparent that YouView is not the answer to all their problems. As one might expect, Red Bee Media is reported to be in discussions with British broadcasters and is likely to look to use the platform to expand its services elsewhere in Europe.
With online video technology now widely available, the key to differentiating the Red Bee Media RedPlayer platform will be the ability to create a branded experience that looks and feels like television, but with all the social features, ratings and recommendations that characterize the online environment.
www.redbeemedia.com
www.cisco.com
www.arqiva.com
www.youview.com