Australian telecommunications company Telstra has selected thePlatform, a subsidiary of Comcast, to provide the video management system for its BigPond TV service, delivering to its T-Box set-top boxes, connected televisions and Blu-ray players from LG Electronics and Samsung, as well as the BigPond web portal. The announcement of a multi-year deal extends a previous agreement that was limited to the BigPond movie service on the web. Telstra is the first customer to use thePlatform to deliver services directly to television screens.
Telstra offers a hybrid internet television service through its T-Box digital video recorder, now in around 120,000 homes, and will also offer broadband video services to connected televisions from LG and Samsung. From May, Telstra will offer thirty Foxtel channels to the T-Box, as well as a range of movies and catch-television programmes. Telstra owns half of Foxtel, with the remainder split equally between News Corporation and Consolidated Media Holdings.
The broadband video services are technically delivered over the top of the Telstra broadband network. They are generally provided on an unmetered basis to BigPond subsubscribers, while other services typically attract download limits or usage charges.
Telstra announced in October 2010 that it would use Widevine adaptive streaming technology to deliver television quality services over broadband. In December Widevine announced that it was being acquired by Google.
With thePlatform mpx video management system aggregating both linear and on-demand video from various sources, formatting media to different device specifications, Telstra says it will enable it to innovate its services over time as new business models, devices and consumer experiences evolve.
"BigPond TV gives Telstra customers across Australia the ability to watch a great range of content including sport, entertainment, movies and more on a wide range of devices and thePlatform's mpx system provides us with the reliability, scalability and flexibility that will help Telstra continue to deliver the next-generation of IPTV services to our customers," said Ben Kinealy, head of IPTV at Telstra.
"Telstra is at the forefront of an emerging global trend among TV service providers," said Ian Blaine, the chief executive of thePlatform. "Service providers are looking for a more efficient means to manage and deliver premium video content across any screen. One of the key differences when delivering IP video to the TV, rather than a computer, is that consumers will have a higher expectation for reliability and quality. So, we are extremely proud that Telstra has selected mpx to play such a central role in managing video for Telstra's advanced set-top boxes and beyond."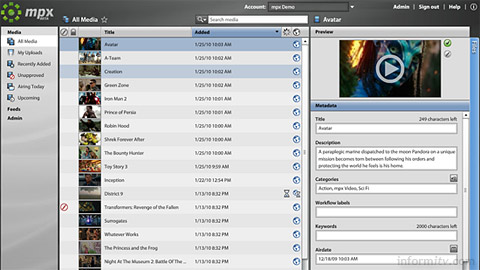 Founded in 2000 as a venture capital backed start-up in Seattle, thePlatform was acquired by Comcast, one of its main customers, for a reported $80 million in 2006.
Now an independent subsidiary of Comcast, which completed the takeover of NBC Universal at the end of January, thePlatform provides online video management services to a number of leading cable television companies in the United States, including the largest TV Everywhere deployments. Customers include Comcast, Time Warner Cable, Cox Communications, and Cablevision, among others.
A number of other television services around the world are apparently in discussions with thePlatform about using the mpx system to manage their services across network connected televisions, web and mobile services.