A range of live television betting shows is to be rolled out by gambling company Pitch Entertainment with Two Way TV. The Red Hot Roulette show will be broadcast live every night on Sky in the United Kingdom.
Viewers will be able to play along using an automated phone system and the show will be supported by dedicated casino web sites.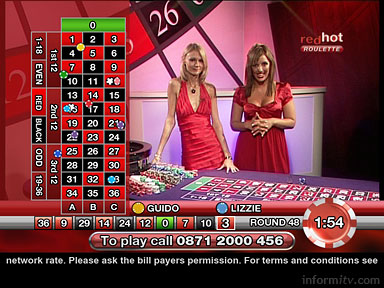 "We want to bring the thrill of the casino into people's homes and let them take part in one of the great games from the comfort of their armchair," said Guy Templer, the commercial director of Two Way TV. "Roulette is the natural place to start but we are developing a number of new innovative formats within the Pitch Gaming portfolio which will be announced shortly."
"We wanted to create an exciting, totally interactive TV and web focused gambling experience that felt accessible as well as being really entertaining," added Anton Kaszubowski, the chief executive of PitchGaming.
PitchGaming is gambling brand of Pitch Entertainment. Two Way TV is an interactive television production company, now majority owned by Ingenious Media Active Capital, the private equity division of Ingenious Media.
www.pitchgaming.com
www.redhotroulette.co.uk
www.twowaytv.com