Alcatel-Lucent has acquired Tamblin, a small London software company that provides interactive television tools, to enhance its offering for internet protocol television services. Financial terms of the deal were not disclosed.
Tamblin was founded in 2000. Its main product is the i-ZoneTV application creation and management system developed for the interactive television, but equally applicable to many IPTV services.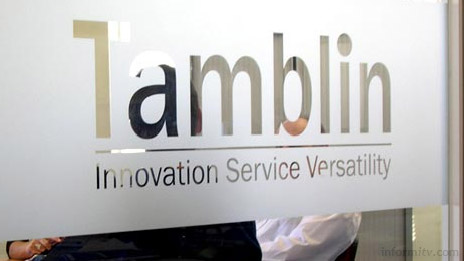 The thirteen staff at Tamblin will join the multimedia and payment team of Alcatel-Lucent. "The experienced and talented team at Tamblin have developed a powerful set of applications and tools that are being used by clients such as the BBC, BSkyB, ITV, Channel Five and Central Office of Information," said Marc Rouanne, the president of convergence business activities at Alcatel-Lucent.
Stuart Waite, the chief executive of Tamblin welcomed the move, saying "We are very excited about the opportunities ahead of us. Being acquired by such a large and prestigious international company allows us to finally realise our ambitions in the interactive advertising and application development marketplace."
Formed by the merger of Alcatel withLucent and headquartered in Paris, the company is a leading provider of fixed, mobile and converged broadband networking, technologies, applications and services.
The acquisition of Tamblin is an indication of the convergence that is taking place between broadcast interactive television and next-generation services delivered over broadband. It means that Alcatel-Lucent can now count many of the leading broadcasters in Britain among its clients.