The Venice Project, a global broadband video distribution platform from the founders of Skype, has revealed its real brand name which will be Joost, pronouced 'juiced'. Currently in a private testing phase, Joost claims to combine the best of television with the best of the internet.

Co-founded by Niklas Zennström and Janus Friis, Joost provides a secure peer-to-peer delivery platform for full screen video to the personal computer which offers copyright protection for content owners and creators.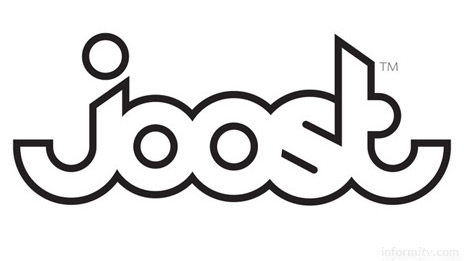 "People are looking for increased choice and flexibility in their TV experience, while the entertainment industry needs to retain control over their content," said Fredrik de Wahl, the chief executive officer of Joost. "With Joost, we've married that consumer desire with the industry's interests."
"We've received positive and constructive feedback from our early beta-testers and are now at a stage where we're ready to reveal our true brand," said de Wahl. "The Joost name has global appeal, embodies fun and energy, and will come to define the 'best of TV and the best of the internet'".
The Venice Project, which is the title of a film, was apparently codenamed after the name of the hotel conference room where it was first conceived.
As an early participant in the beta test, informitv can confirm that the platform appears to provide reasonable quality full screen streaming video consistently across a peer-to-peer network.
Naturally, delivering full-screen video requires a reasonable amount of bandwidth, downloading up to 320MB an hour and uploading up to 100MB an hour.
Babelgum
Joost faces competition from another peer-to-peer service with an equally unlikely name. Babelgum, also in beta testing, claims to blend the lean-back experience of traditional television with the interactive and social power of the internet.
Babelgum apparently learns from user preferences and allows users to create their own television channels with material from around the world that is tailored to their interests. It includes social features such as tagging and rating material and allows the creation of playlists.
The company is inviting contributions of high-quality content, although they stress that providers must own the rights to any material submitted. Programming will be free to view and to host, supported by advertising on a revenue share basis, offering $200 for 40,000 views.
Babel Networks, the company behind Babelgum, is based in Ireland. It was founded and is backed by Silvio Scaglia, the founder and largest shareholder in broadband service provider Fastweb, which is the leading internet protocol television service in Italy. SMS Finance, the holding company of Silvio Scaglia, recently sold 220 million euro worth of shares in Fastweb, cutting his stake from 25% to 18.75%, apparently partly to finance the Babelgum project.