France Télécom is to adopt Orange as a single brand for internet, television and mobile phone services in France and the United Kingdom and for business services worldwide. The operator will also bundle broadband with its mobile offering and launch a broadband television service in the UK.
As widely anticipated, by bringing these services together under the single Orange brand, the France Télécom group will offer a combination of converged communications services in the UK. This so-called 'four-play' means that customers could receive mobile, landline, internet and television services on a single bill.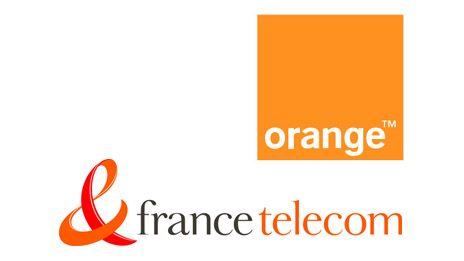 "This is a great day for France Télécom, but particularly for our customers, who will begin to discover a new digital world driven by openness and simplicity," said Didier Lombard, the chairman and chief executive of French telecommunications company.
"This is a great day for Orange, but more importantly, it's a great day for our customers," echoed Sanjiv Ahuja, the chief executive of Orange, in a synchronised statement. "We're pioneering a new future in telecommunications as we become the only company in the UK to combine broadband, fixed-line and mobile communications simply, efficiently and seamlessly under a single brand."
"Customers today want a seamless experience. They don't care about the technology," he said. "With the convergence of all the Group's services under the Orange brand, customers will be able to access all their information, communications and entertainment needs wherever, whenever and however they wish."
Since its launch in the UK in 1994, Orange has always been widely admired as a strong brand and emerged as the most compelling of the consumer brands operated by France Télécom since it acquired the company from Vodafone for £25 billion back in 2000.
The France Télécom brand will now only be used for traditional telephony services in France. Outside its home territory, the company will have a restyled ampersand logo and will be known as &FT Group.
Wanadoo, the France Télécom subsidiary which acquired the Freeserve internet service business in the UK, will now be marketed as Orange.
In the UK, following the lead set by Carphone Warehouse in offering a 'free' broadband service, Orange is bundling free broadband for mobile phone customers paying over £30 per month, offering free calls to Orange mobile phones. Customers will have to sign up to the deal for at least 18 months.
Orange has also announced that it will launch an IPTV broadband television service, putting France Télécom in direct competition with BT, which is planning to launch its own BT Vision service later in the year.
The Orange television service is also likely to include digital terrestrial television channels, together with video-on-demand services.
The Orange brand will also be used for the MaLigne TV IPTV service in France, which currently has around 200,000 subscribers and will be extended to offer high-definition television.
In the UK, France Télécom will also be competing with the recently consolidated cable television company NTL as it prepares to integrate its video, voice, and data offering with mobile phone services under the Virgin brand. BSkyB is also expected to launch its own broadband service.