The BBC says that on-demand media will take the corporation beyond broadcasting. Its new media strategy will be organised around the concepts of Find, Play and Share, and it is asking users to contribute.
The Creative Future initiative has been launched by the BBC to "build on opportunities created by new and emerging digital technologies and confront the challenges of seismic shifts in public expectations, lifestyle and behaviours".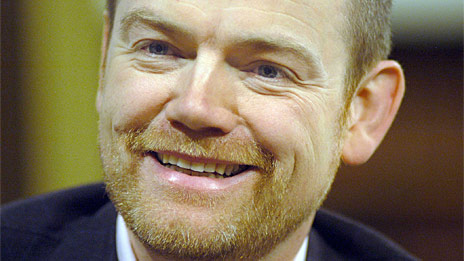 "There's a big shock coming," the director general of the BBC said, delivering the Royal Television Society Fleming Memorial Lecture in London. "The second wave of digital will be far more disruptive than the first and the foundations of traditional media will be swept away, taking us beyond broadcasting."
"On-demand changes everything. It means we need to rethink the way we conceive, commission, produce, package and distribute our content."
Rather than a broadcaster with some new media on the side, he says the BBC should aim to deliver public service material in whatever media and on whatever device makes sense for users.
He described 'red button' interactive television as a successful first wave technology, but limited in scope, speed and functionality. He now sees an interactive, on-demand future for the entire BBC.
"We are less than five years from fully individualised, drag-and-drop TV and radio stations," the BBC director general predicted. He spoke of being able select programmes from the schedules or the archive, and make a personalised channel, based on previous choices or recommendations, and share it with friends.
The initial recommendations are rather more modest. They include re-launching the BBC web site to include more personalisation, with richer audio-visual and user-generated content.
Initial reaction has been mixed, with concerns from commercial competitors and some politicians that the BBC is redefining its public service remit. Nevertheless, the bold strategy reflects a real engagement of a major broadcaster with the digital media revolution.
Find
The BBC is opening up its archive with an experimental online catalogue of a million programmes going back to 1937, although only the index entries, not the programmes themselves, will be available online.
"Unlocking our archive is one of the biggest challenges we face and, potentially, one of the richest gifts we can give to the nation," said Ashley Highfield, the BBC director of new media and technology, one of the driving forces in evangelising a new direction for the broadcaster.
The catalogue is now available on the web at open.bbc.co.uk/catalogue.
Play
BBC iPlayer is the new name for the media player application which will be launched subject to a market impact analysis and public value test.
"At any time, you'll be able to download any programme from the eight BBC channels and then watch it on your PC and, we hope, move it across to your TV set or down to your mobile phone, to watch it when you want," the BBC new media director said.
Share
The BBC is also planning to realign its web site around principles of what has become known as web 2.0. The philosophy of sharing is at its heart, according to Ashley Highfield. "We are looking to a world where you could share BBC programmes, your own thoughts, your own blogs and your own home videos."
Mindful of the success of user-centred sites such as MySpace, Flickr, YouTube, and Wikipedia, the corporation has announced a competition to redesign its home page. The BBC is asking its users to consider how to find their way through millions of web pages and hundreds of hours of radio and television programmes.
In addition to constructive comments, the competition has also drawn some criticism from the online community, concerned that their input will be exploited.
Details of the competition, together with responses from users, are available at open.bbc.co.uk/reboot.