Interactive Television Networks, a provider of internet protocol television services, has announced the launch of Pulse, which it claims is the first IPTV music video network.
ITVN, based in Irvine, California, provides programming delivered to television in the home over broadband using its own low-cost, compact set-top-box, available for $99.95.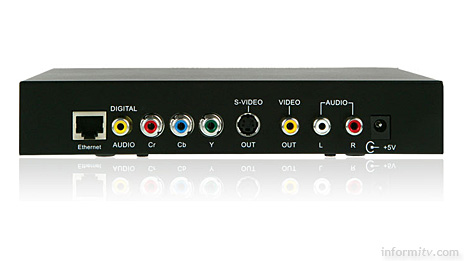 Pulse will offer unlimited video-on-demand access to a commercial free library of more than 30,000 music videos from all the major recording labels, with new videos added weekly. Videos will be organized into dozens of 24/7 channels, classified by specific group and genre.
Subscribers will also be able to create playlists of their favourite videos, which can be viewed in order or at random and can even be shared with other subscribers. Pulse will be available in May, at a cost of $4.95 per month.
"Pulse is a great example of what ITVN does best," said Charles Prast, chief executive of ITVN. "We deliver the content that people want, when they want it, in a format that they can control and at a price they can't believe," he continued. "ITVN offers broadcast quality, streaming video on users TV, the viewing platform of choice. We can only imagine how huge this is about to become."
ITVN offers a number of niche networks, notably including adult programming. It says current and future networks include movie channels, music channels, news channels, and many other options where the overall viewing environment is enhanced by true interactivity.
Amazon
The digital music market is becoming increasingly crowded, as Amazon is widely reported to be planning to launch a music download service to compete directly with Apple iTunes.
The online retailer is in talks with leading record companies and may offer a discounted portable music player with a subscription offering unlimited access to its music library, in a similar manner to online services from Real Rhapsody, Yahoo! Music and Naptser.
Any such service would probably use digital rights management from Microsoft. Amazon has the scale to contend with Apple, but whether it can compete with the cool appeal of the iPod remains to be seen.