Microsoft is denying industry rumours of delays in delivering on its promise of internet protocol television, calling them "patently false".
An article in the industry publication Television Week suggests that converged communications company AT&T, now merged with SBC, has been investigating alternative technology suppliers in case Microsoft is unable to meet their requirements, citing "executives with knowledge of the situation".
Both Microsoft and AT&T are denying any problems. "Microsoft is ready to launch this," according to a representative of AT&T quoted by the publication. "We aren't talking to other vendors about backup plans." However, AT&T is looking at vendors who could provide additional services, such as gaming and interactive features.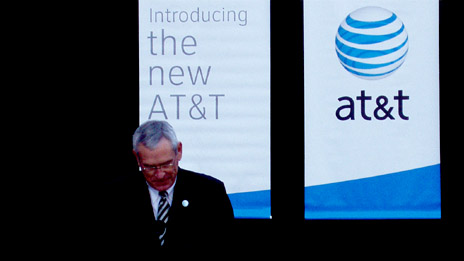 AT&T has an ambitious plan, known as Project Lightspeed, to deliver a high-speed intenet protocol network to consumers. This is set to begin in early 2006 in areas of San Antonio, Texas with a limited number of subscribers, before rolling out across markets in the 13 states in which the company operates.
AT&T recently completed a technical field trial of the Microsoft IPTV solution in the homes of 40 employees in San Antonio, but this provides little indication of scalability.
The trial used VDSL together with gigabit ethernet to deliver bandwidth of 20-25Mbps per line, enough for four streams of video, including one high-definition stream, plus high-speed internet access.
Competing providers of 'best of breed' solutions point to industry concerns about vendor lock-in that have characterised the cable industry in the United States, where Motorola and Scientific-Atlanta, now the subject of an acquisition by Cisco, have had an effective monopoly on set-top boxes.
Telecom Italia recently launched a broadband television service, using a browser from ANT, a tiny company based in Cambridge in England.
BT, on the other hand, has committed to Microsoft for the launch of its hybrid broadband and broadcast television service due for launch in the middle of 2006.