Video Networks, which operates the HomeChoice broadband television service in the London area, has announced plans for a national roll-out, extending its coverage area from 2.4 million homes in the capital to over 10 million homes across the country.
Since the beginning of the year, HomeChoice has doubled its customer base in London to 34,000, following an extensive and expensive advertising campaign. The company says that over 55% of its customers take video, voice and data services, with an average annual revenue per subscriber of £430.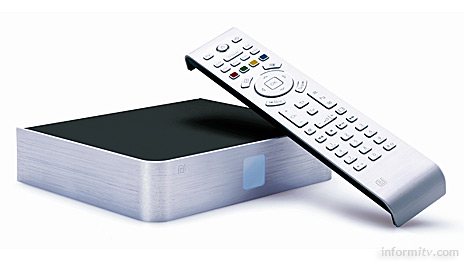 So far the company has installed its own network equipment in 137 telephone exchanges around London, an area covering 2.5 million homes. Extending its network on a national scale would give it a reach approaching that of the combined cable television companies, although acquiring as many customers will be a challenge.
The company has appointed Credit Suisse First Boston to assist the company with raising funds. The major shareholder is currently Chris Larson, an early Microsoft employee who has invested millions in the business.
BSkyB recently announced its plan to acquire broadband service provider Easynet, and is also expected to roll-out unbundled broadband services nationally. There has been speculation that the satellite broadcaster might see Video Networks as another possible acquisition target.
BT is also planning to launch a broadband video service, although initially this will be a hybrid service, with broadcast channels received over the air.
It is now or never for Video Networks, which has been a pioneer of delivering television and video services over broadband telephone lines. With other operators preparing to enter the burgeoning market for IPTV, or internet protocol television, there is an imperative for Video Networks to expand, or be acquired in the process.